General Hospital Spoilers: Jordan Wants To Protect Dante And Anna — Even If She Protects Sonny in the Process
General Hospital Spoilers acknowledge it's been a hot minute since we last saw Jordan Ashford, but don't you worry, she's not gone for good.
This tough cookie has been busy with her new gig as Acting Mayor, but we haven't forgotten about her absence during Curtis Ashford's (Donnell Turner) health crisis.
So color us surprised to hear she is about to pop back into the picture to help out Anna Devane (Finola Hughes).
Will Jordan use her new government title to protect Anna from harm or to help her BFF track down that sniper on the loose?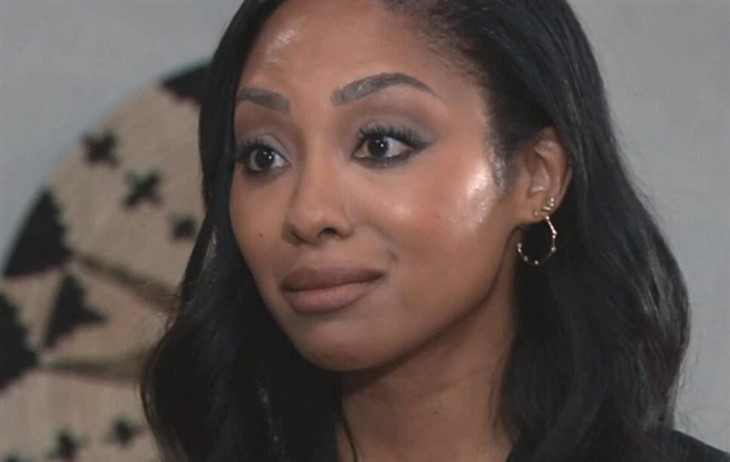 Either way, we can't wait to see Jordan back in action; we just hope getting tangled up in Anna's mess doesn't implicate her as she crosses paths with Sonny Corinthos (Maurice Benard).
General Hospital Spoilers — Anna Devane Could Be In Danger
Port Charles is no stranger to danger, and the Metro Court pool shooting is just another example of the perilous lifestyle this city boasts.
While Curtis may have been an innocent victim of a ricochet bullet, the true target remains shrouded in mystery. Sonny, always a favorite for assassination attempts, is understandably concerned that he could have been the intended victim.
However, Anna also has a valid suspicion that the shooter was after her specifically. Could it be someone from the WSB?
Maybe an old foe looking for revenge? Perhaps the Bureau could have sent someone to finish her off after the truth about her past came out and maimed the entire organization?
GH Spoilers – Squeal Jordan Ashford Dips Her Toes In Sonny Corinthos's Territory
With Mayor Laura Collins (Genie Francis) out of town, Jordan may not be in her usual role as Police Commissioner, but that doesn't mean she's any less concerned about the safety of her town.
After the shooting that left Curtis paralyzed and Anna a target, Jordan is even more determined to find the person responsible. Let's be honest, Anna is her best friend, and no one messes with Jordan's family.
The culprit better watch out because Jordan is not one to let things slide. But that doesn't mean she's going to offer protection to just anyone either.
When she realizes Sonny is just as wrapped up in this situation as Anna is, she'll have to contend with whether her bestie is important enough to her to risk getting messy with the mob.
General Hospital Spoilers — Dante Falconeri Is On Board
Well folks, it seems like Jordan is ready to step into the world of espionage. With her alleged connections to the WSB, she's looking to go full James Bond on this sniper situation.
But let's face it, this isn't your average hitman. Even Dante Falconeri (Dominic Zamprogna) is getting tangled up in the web of this mystery shooter. So, what exactly does this mean for him and Jordan?
Will they both risk their careers for Anna's safety? Jordan's involvement could potentially blow the cover of our lovely detective, and that's not something Dante wants given that he has his own dark past with the WSB he would like to keep under wraps.
Still, he's willing to risk it all and many viewers are questioning whether that's because he knows his father might also be in danger. Will Jordan be willing to risk everything to help him, too? Keep checking back with us for more GH news and spoilers to see how this plotline develops.