General Hospital Spoilers: Marty's Conflict Of Interest Makes Diane Go Digging
General Hospital spoilers suggest Drew Cain (Cameron Mathison) and Carly Spencer (Laura Wright) have a tough road ahead of them as they continue to fight against the SEC over allegations that they engaged in insider trading. It's particularly complicated because they're guilty, but that's never stopped Diane Miller (Carolyn Hennesy) from getting someone cleared of all charges.
However, the situation will become even more complex when Diane is forced to part ways with one of them, as it would be unethical to represent them both This puts both of their cases in jeopardy, as the only way to get out of trouble is to turn on one another or for Carly to betray Sonny Corinthos (Maurice Benard) and agree to turn in evidence against Sonny in exchange for the SEC case being dropped. To make matters worse, Drew is about to be turned down for help by Martin 'Marty' Grey (Michael E. Knight), which is going to make Diane's spidey senses go into overdrive.
General Hospital Spoilers — Diane Miller Doesn't Believe Marty
Diane is a lawyer who believes in upholding the law to the highest degree. She is an expert in her field, and she knows what is right from wrong. She would never ask him to reveal his conflict of interest in this case. That would go against everything she stands for. However, that doesn't mean she is just going to sit back and accept the situation at face value. Something about Marty's involvement in this case just doesn't feel right to her. Could it be that he represents the very person who turned Carly and Drew in, and that he knows more than he is letting on? Diane will be determined to get to the bottom of this no matter what it takes. Watch out, Marty!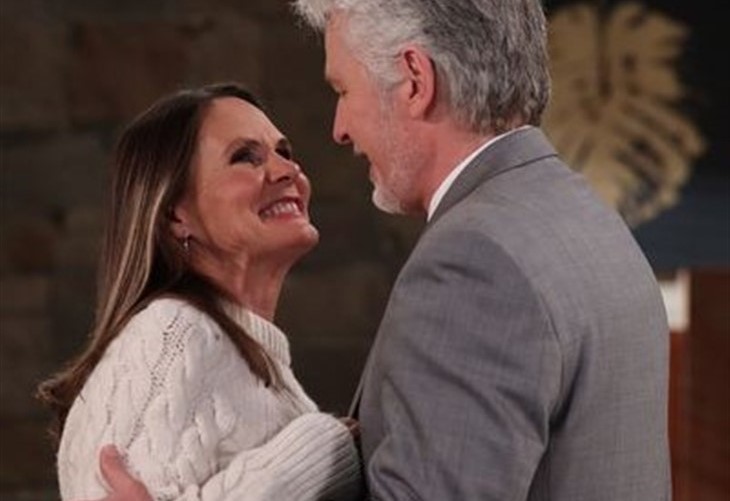 GH Spoilers – Reveal Valentin Cassadine Is On The Hook
While Drew had some unresolved issues with Ned Quartermaine (Wally Kurth), Valentin Cassadine has also come under suspicion. Drew's knowledge of Marty's representation of Valentin has caused some to speculate that the somewhat-reformed Cassadine could be involved somehow.
However, the timeline doesn't seem to match up, with Valentin being busy in Greenland with Drew at the time of the SEC report taking place. It is possible that Valentin could've planned it that way, but that seems reaching, even for a conspiring Cassadine. When Valentin gets the blame, General Hospital spoilers indicate Ned is likely to go postal on him for letting him take the heat the last few weeks. But something isn't going to sit right with Sonny when he learns of Valentin's suspected link to the situation.
General Hospital Spoilers — Sonny Corinthos Makes A Connection
Newfound suspicions toward Valentin will have fiery accusations being hurled back and forth between the once-suspected Ned and his alleged partner-in-crime, only adding to the chaos. Marty is never going to admit that Nina Reeves (Cynthia Watros) was involved. That is, unless Sonny takes matters into his own hands. It wouldn't be unlike him to have his associates scoop Marty up and threaten him until he confesses. Of course, Nina could always come forward first — for Marty's sake — and come clean. Will she though? Stay tuned for more GH news and spoilers to find out.