General Hospital Spoilers: Maxie Pushes Sasha And Chase Together — Is It Too Soon?
General Hospital spoilers reveal Maxie Jones (Kirsten Storms) is going to stick her nose in where it doesn't belong soon when she tries to set Sasha Gilmore Corbin (Sofia Mattson) up with Harrison Chase (Josh Swickard). Come on though, Maxie isn't a stupid girl. She can see plain as day how much Brook Lynn Quartermaine (Amanda Setton) is still in love with Chase.
Likewise, Sasha says much the same about how Chase feels about Brook Lynn. The only problem is these two can't get out of their own way. So, they just might team up to play matchmaker if they think it'll help Chase and Brook Lynn find their way back to one another.
General Hospital Spoilers — Harrison Chase Is Proud
General Hospital spoilers say Chase is a proud guy, and he doesn't like getting his heart or ego trampled on. Perhaps finding out he was being played so horribly in his last relationship only added to the fear that he can't trust anyone and shouldn't expect the woman in his life to be as altruistic or transparent as he is. When Chase found out that his ex-wife, Willow Tait (Katelyn MacMullen) was actually in love with and having an affair with Michael Corinthos (Chad Duell), it devastated him.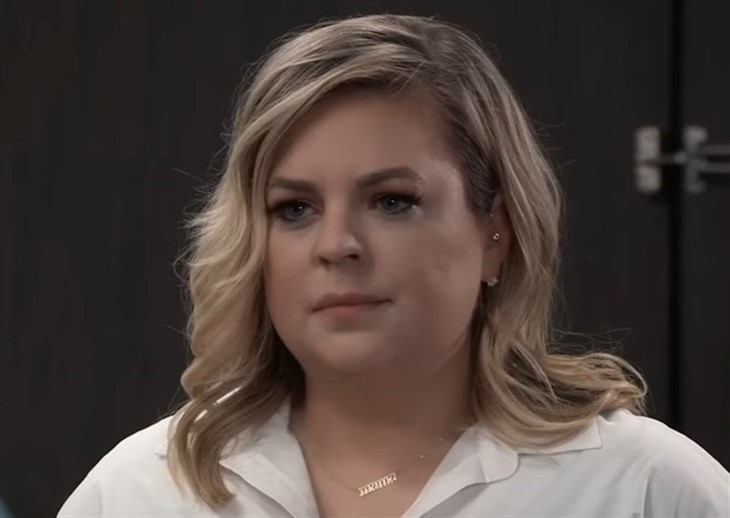 Willow had only married him out of pity and the belief that he was dying. When it turned out he was going to survive, her tune changed, but she forgot to tell him. Will Chase open himself up to that risk again?
GH Spoilers – Hint Brook Lynn Quartermaine Is Ashamed
Chase was committed to opening his heart again but never being played for such a fool, and yet, Brook Lynn managed to do just that by sabotaging his career behind his back in favor of keeping him on her own leash in her own lane.
Brook Lynn had her own agenda and it's clear to see she intended for it to benefit herself the most; any benefit to Chase was just gravy. She didn't prioritize his feelings, and she ignored what he was saying in favor of hearing what she wanted to hear.
Now, she walks around Port Charles donning a cloak of shame for having manipulated her boyfriend into being her hero only to forsake him in the process. She knows what she did was childish — as is almost everything BLQ produces, but she doesn't know how to escape the ghost of her poor choices. Will Maxie give her the push she needs to see past them?
General Hospital Spoilers — Sasha Gilmore Corbin Is In On It
Maxie has the brilliant idea to push Sasha and Chase together for the betterment of Chase and Brook Lynn. Make it make sense, right? Maxie noticed how jealous Brook Lynn was when she thought Chase was moving on with someone else, and she took note of Sasha's opinion that Chase is still all wound up over Brook Lynn — he's just not showing it on the surface.
In Maxie's head, pushing Sasha and Chase together could help both Chase and Brook Lynn realize their true feelings and want to reunite, especially if she can get Sasha on board with helping them mend fences by being stuck between them.
However, that doesn't mean this won't backfire and end up with Brook Lynn keeping her distance out of respect for Chase, and Chase actually developing feelings for Sasha. When will Sasha and Chase learn that pretend relationships to manipulate the people they care about into doing what they want don't turn out well? Stay tuned for more GH news and spoilers just ahead.