General Hospital Spoilers Monday, June 12: Olivia Pleads, Ava Defiant, Chase Stunned, Lies Discovered
General Hospital spoilers for Monday, June 12, 2023, reveals Sonny Corinthos (Maurice Benard) and Nina Reeves (Cynthia Watros) race to the hospital. Hamilton Finn (Michael Easton) doesn't believe Tracy Quartermaine's (Jane Elliot) version of events about Drew Cain (Cameron Mathison). Austin Gatlin Holt (Roger Howarth) strongly cautions Ava Jerome (Maura West). T.J. Ashford (Tajh Bellow) tends to Ned Quartermaine (Wally Kurth). Harrison Chase (Josh Swickard) is shocked.
General Hospital Spoilers – Monday, June 12, 2023: Sonny Corinthos And Nina Reeves Follow Everyone To The Hospital
Nina might feel pressure to tell Sonny the truth, but there isn't time for it. They need to follow everyone else to the hospital and be prepared to support Olivia Quartermaine (Lisa LoCicero) at a time like this. After all, Ned was injured at Nina's place of business.
General Hospital Spoilers – Say Tracy Quartermaine's Story Is Unbelievable
Finn knows Tracy rather well and something tells him her tall tale about Drew doesn't make any sense. Why could he have pushed Ned and caused his fall if he was the one who rescued him?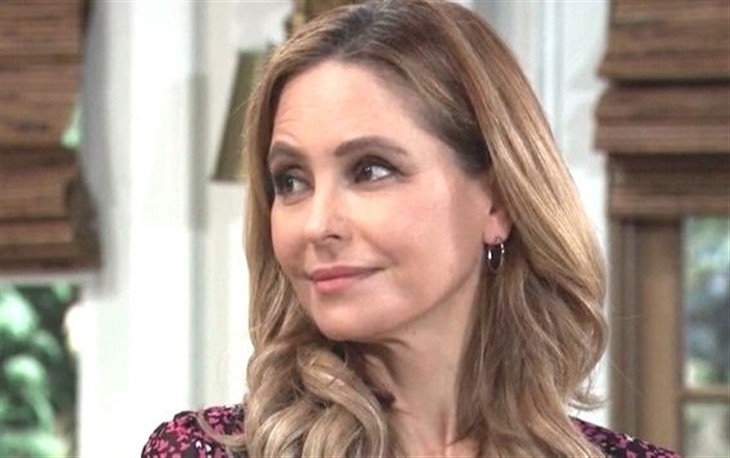 GH Spoilers — Drew Cain Is Surprised When He Shouldn't Be
Surely, the police should be able to get to the bottom of this mess just as easily as Finn seems to be. Given that Drew was ready to sing like a canary to Ned about what Tracy is up to with Brook Lynn Quartermaine (Amanda Setton), should he really be surprised at the lengths she's willing to go to silence him?
General Hospital Spoilers – Hint Austin Gatlin Holt Warns Ava
Jerome
Ava just can't help herself. She's not eager to bend to Mason Gatlin's (Nathanyael Grey) will, and she doesn't want anything to happen to Laura Collins (Genie Francis) either. Patience isn't Ava's virtue.
GH Spoilers — T.J.
Ashford

Treats Ned Quartermaine

T.J. tends to Ned's wounds as his family stands by pacing the hospital hallways and praying for good news. Will he pull through this coma?
General Hospital Spoilers — June 12 —Harrison Chase Is Stunned
Chase is shocked by the allegations at hand all around. Tracy is lobbing accusations that don't seem well-supported. Drew is drenched and concerned for his cousin. Will the good detective be able to figure this out?
Which storyline are you most looking forward to following on GH on Monday, June 12th? Let us know, and keep checking back for more General Hospital news and spoilers.