Prince Harry Blasts Piers Morgan For Making Threats Against Meghan Markle
This has definitely gotten personal. During his first day in court on Tuesday, Prince Harry singled out British television personality Piers Morgan in his witness statement as he blasted the journalist's unethical behavior.
The Duke of Sussex says that his wife Meghan Markle would have been subjected to some horrific personal attacks in the hopes that he personally would back down from his legal case against the British tabloids.
Apparently, Piers was willing to do whatever it took to smear Meghan's name in retaliation. Here's what you need to know.
Prince Harry Blasts Piers Morgan For Making Threats Against Meghan Markle
According to new reports, Harry definitely didn't hold back on his disdain for Piers Morgan, as he is the first senior member of the Royal Family to be questioned in court since 1891.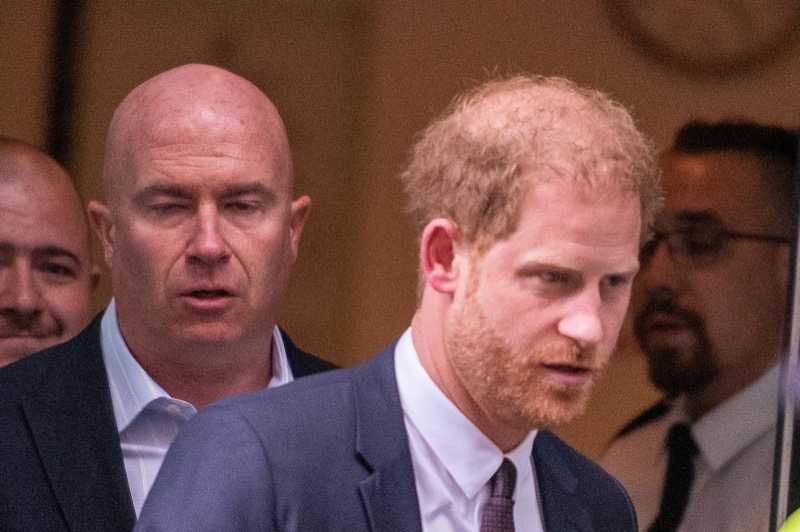 Harry believes that his phone might have been hacked by the Mirror Group Newspapers. As many fans know, Piers Morgan was the editor of The Mirror from 1995 to 2004.
While on the stand, Harry said that Piers made it pretty clear that he would have gone after him and his wife if he didn't back down from his case.
The Duke of Sussex put it this way, "The thought of Piers Morgan and his band of journalists earwigging into my mother's private and sensitive messages (in the same way as they have me) and then having given her a 'nightmare time' three months prior to her death in Paris, makes me feel physically sick and even more determined to hold those responsible, including Mr Morgan, accountable for their vile and entirely unjustified behavior."
Piers Morgan Has No Comment
Harry continued: "Unfortunately, as a consequence of me bringing my Mirror Group claim, both myself and my wife have been subjected to a barrage of horrific personal attacks and intimidation from Piers Morgan, who was the Editor of the Daily Mirror between 1995 and 2004, presumably in retaliation and in the hope that I will back down, before being able to hold him properly accountable for his unlawful activity towards both me and my mother during his editorship."
Interestingly enough, Piers Morgan himself has not made any comments about the matter just yet.
Tell us celebrity gossip fans, how do you feel about this story? Contribute to the buzz by dropping us a line with your thoughts in our comments section below. Also, come back here for all the latest news about your favorite Hollywood and reality television stars right here.
Editorial credit: Loredana Sangiuliano / Shutterstock.com