General Hospital Spoilers Monday, March 20: Valentin Freaks, Sonny's Tough Call, Spencer Determined, Dex Shocked
General Hospital spoilers for Monday, March 20, reveals Lucy Coe (Lynn Herring) takes a brave step forward. Valentin Cassadine (James Patrick Stuart) and Anna Devane (Finola Hughes) don't see eye to eye. Sonny Corinthos (Maurice Benard) has a tough call to make. Willow Tait (MacMullen) has a favor to ask. Michael Corinthos (Chad Duell) confides in Brook Lynn Quartermaine (Amanda Setton).
Spencer Cassadine (Nicholas Chavez) is bent on rescuing his little brother from Esme Prince's (Avery Kristen Pohl) clutches. Josslyn 'Joss' Jacks (Eden McCoy) tells Dex Heller (Evan Hofer) to stand down. Carly Spencer (Laura Wright) stumbles upon someone else's secret.
General Hospital Spoilers Monday, March 20, 2023: Lucy Coe Takes One Giant Leap
Lucy can't take it anymore. Being cooped up in the safe house with Anna and Valentin fawning over each other just isn't her idea of a good time. She was barely tolerating this hostage lifestyle before her memory was jogged about the upcoming Nurses' Ball. She just assumed the show would not go on with her, and she's not willing to let it.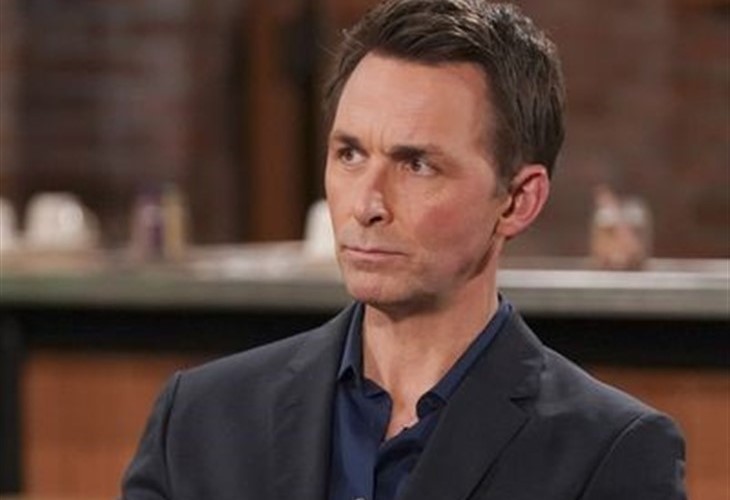 GH Spoilers – Say Valentin Cassadine And Anna DeVane Hit Their Breaking Point
When Anna realizes that Lucy has left the building, all hell is going to break loose. Neither she nor Valentin will know the first place to start looking for Lucy, who is bent on making sure she gets a say in how this year's Nurses' Ball goes down — from the grave. It's going to lead to an epic fight between Anna and Valentin that will only serve to cement them as a real couple in our minds.
General Hospital Spoilers — Sonny Corinthos Makes A Call
Sonny is going to be forced to make a rather tough call. This could be about scaling back on seeing Nina Reeves (Cynthia Watros) and his other loved ones while he waits out the current threat that seems to be looming over his life. However, it might also have something to do with his two current houseguests — Dex and Spencer — butting heads. Will he give one of them the boot?
GH Spoilers – Tease Willow Tait Has A Request
Willow is looking for a favor, and Michael is the perfect person to fulfill her every need. He just wants her to be happy in whatever time they have left together. However, he might be singing a different tune if this favor has anything to do with Sonny or Nina.
General Hospital Spoilers — Michael Corinthos Spills His Feelings To Brook Lynn Quartermaine
Meanwhile, Michael is going to open up in a new way to someone who lets him bend their ear. Carly might have been hoping she would be the person Michael leaned on, but he's still not over what she did to Nina and Willow. So for now, it's Brook Lynn who is going to be in Michael's corner.
GH Spoilers – Tease Spencer Cassadine Sets The Stage
Spencer is readying himself to seize custody of Ace Cassadine in whatever way he can dream up. The fastest path to success is the one he's interested in — whether it's entirely kosher and legal or not.
General Hospital Spoilers — Dex Heller Can't Believe What He's Hearing
When Joss tells Dex she doesn't want him to spontaneously bail on Sonny, he's going to be stunned to hear such words from her lips. Joss has wanted nothing more than to have Dex all to herself and to be out in the open about their relationship. However, she knows the risk of him jumping ship on Sonny could cost him his life.
GH Spoilers — March 20 — Carly Spencer The Keeper Of Secrets
Carly is going to stumble upon someone else on the footbridge. It's most likely Drew Cain (Cameron Mathison), but what is this secret he's harboring?
Which storyline are you most looking forward to following on GH on Monday, March 20th? Let us know, and keep checking back for more General Hospital news and spoilers.