General Hospital Spoilers: Dex's Feelings Toward Sonny Take A Turn, And Michael Doesn't Like It
General Hospital spoilers reveal Dex Heller (Evan Hofer) is going to struggle with rather malcontent feelings about Sonny Corinthos (Maurice Benard) after a rather close call they share together. The Pikeman deal is supposed to go off without a hitch, but that's not how this is going to play out.
When Dex spots a sniper out of the corner of his eye — putting those army skills to good use — he will instinctively pull himself and Sonny down to duck for cover. Under fire, Dex isn't going to be thinking about anything but getting himself and his boss out of there alive. Later, though, this is going to bring up a lot of unsettling feelings for Dex that he'll have to deal with.
General Hospital Spoilers — The Pikeman Deal Is A Bust
The Pikeman Group is supposed to be using Sonny's territory to ship their illegal goods through Port Charles soon, but that shipment isn't going to go as planned. Fortunately for Dex, Sonny is behind the whole thing. He's been onto his newest associate for weeks and working to intentionally rattle him and throw him off his game. Sonny is botching the deal with Pikeman on purpose in favor of throwing Dex a rope and hoping he doesn't sink himself. Sonny still isn't clear on who Dex is working for or why he is targeting him, but he knows he is.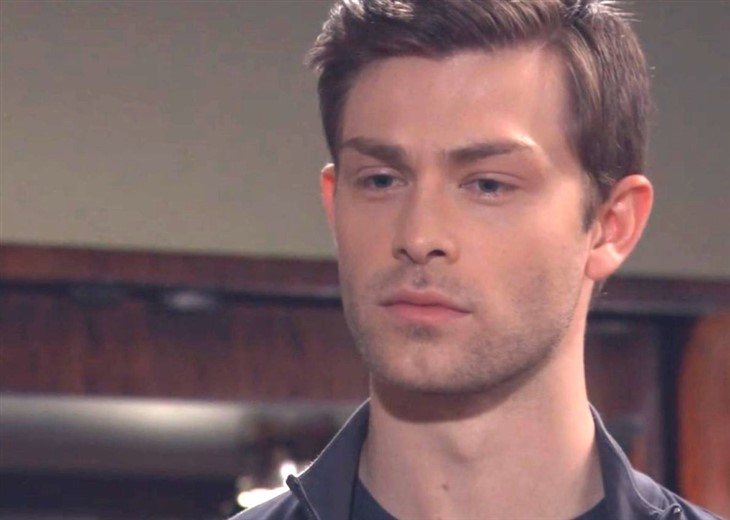 GH Spoilers – Hint Dex HellerNDrags His Feet
Equally as fortunate for Dex is that he's going to respond to Sonny's red flags. As it turns out, the Pikeman Group deal will leave both Sonny and Dex under fire, ducking for cover as bullets fly past their heads. Sonny will know the whole time that they're not in any real danger, because he's staged it all to fool Dex, but what will make the biggest mark on Dex are his own feelings when his first instinct is to protect Sonny over himself. Dex is going to walk away from this staged trauma worried that taking Sonny down is actually the last thing he wants to do.
General Hospital Spoilers — Michael Corinthos And Joss Jacks Are Perplexed
Michael won't believe the turn of events. Suddenly, Dex wants to safeguard Sonny and keep his criminal enterprise on the map. It won't make any sense to him, and he's not going to simply pack his things and go home. Knowing Dex may turn on him and confess to their conspiracy to ruin Sonny, he may worry that he should beat Dex to the punch and tell his dad the truth. Meanwhile, Josslyn 'Joss' Jacks (Eden McCoy) is also going to be rather unhappy with Dex. He told her he would be quitting all work for Sonny within six months, and now he's going to have a new story to feed her. Stay tuned for more GH news and spoilers as Joss starts to wonder what she's gotten herself into by falling for a man in the mob.