General Hospital Spoilers: Sasha Is Kidnapped — And Sonny Pays Off Gladys' Debts Via A Ransom
General Hospital spoilers hint Sasha Gilmore Corbin (Sofia Mattson) is about to be kidnapped! Don't fret; it's just Selina Wu (Lydia Look) conspiring with Gladys Corbin (Bonnie Burroughs) to ensure that her debts are paid. It's this simple: if Sonny Corinthos (Maurice Benard) thinks Sasha is in trouble, he'll fork out the ransom to pay for her safe return.
Selina gets her money; Gladys is in the clear; and Sasha is safe and sound. A win for all, right? Well, everyone but the traumatized young woman who has already endured so much, and for Sonny — who gets to foot the bill for Gladys' gambling habits. This cannot end well.
General Hospital Spoilers — Sonny Corinthos Coughs Up the Dough
After agonizing days of uncertainty and fearing the worst, Sonny will pay the ransom to secure Sasha's release, all the while not having any idea that Selina is behind all of it, much less Gladys. What's $80,000 for the world's most infamous mob boss? From Gladys' point-of-view, this is a drop in the bucket for the don, whereas she would never be able to repay that lump sum to Selina without dipping into Sasha's bank account even more — a choice Sasha would definitely notice when she regains control of them soon. Gladys can't risk that, so she'll have to risk Sasha's wellbeing instead.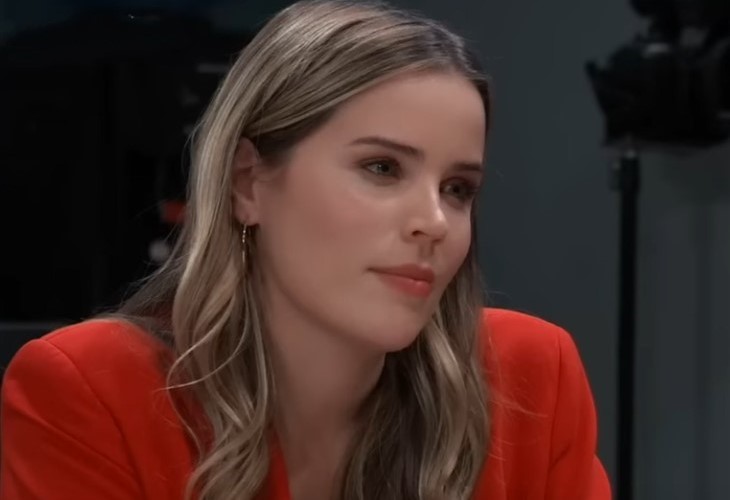 GH Spoilers – Suggest Sasha Gilmore Corbin May Not Bounce Back
Life has dealt Sasha a difficult hand, with suffering multiple losses in a short period of time, alongside struggling with addiction and mental illness. However, the added burden of having to blindly trust her mother-in-law, Gladys, with her entire life has only added to Sasha's challenges. The weight of all the trauma and anxiety Sasha endures from this "kidnapping" will leave permanent scars — both physical and emotional. She won't lose sight of taking back control of her life from Gladys, but this trauma could really set her back in her recovery — and Gladys will have a front row seat to her struggles.
General Hospital Spoilers — Gladys Corbin Can't Move On
Unfortunately, Gladys' ideas always tend to be more destructive than creative, leaving a path of chaos and destruction in their wake. Although Selina might be the one to come up with this idea, Gladys isn't going to have much room to negotiate with her. Selina drives a hard bargain, and it's difficult for Gladys to turn down the idea of being debt-free and no longer having the mob breathing down her neck. Gladys might think she'll feel relief when it's all over and Sasha is back home, but there is always a risk it won't go that way. Even if she is returned without a hair on her head being harmed, watching Sasha recover from the mental anguish the kidnapping left her with is going to be difficult for Gladys to stomach, knowing she was a critical part of the plan. Will she go off the rails even worse than her daughter-in-law ever had? Keep checking back with us for more GH news and spoilers to find out.