General Hospital Spoilers: Someone Takes Joss Hostage — Will Dex Blow His Cover To Save Her?
General Hospital spoilers hint Josslyn 'Joss' Jacks (Eden McCoy) is going to go missing soon, and no one will have any idea what happened to her until Liesl Obrecht (Kathleen Gati) is good and ready to alert her family to the trouble that lies ahead for them.
When Liesl takes Joss as her hostage after learning she is the life that was spared in trade for her own daughter, Britt Westbourne, she will be devastated and furious. Carly Spencer (Laura Wright) has been keeping more secrets it seems, and Liesl is intent to make sure Carly knows what it feels like to lose her little girl.
General Hospital Spoilers — Dex Heller Could Blow His Cover
When Dex learns from Sonny Corinthos (Maurice Benard) that Joss is missing, he's going to have to walk a fine line in order to not blow his cover with the boss man. Sonny will deploy all of the resources available to him to get Joss back, and he expects Dex to be one of the men helping his efforts.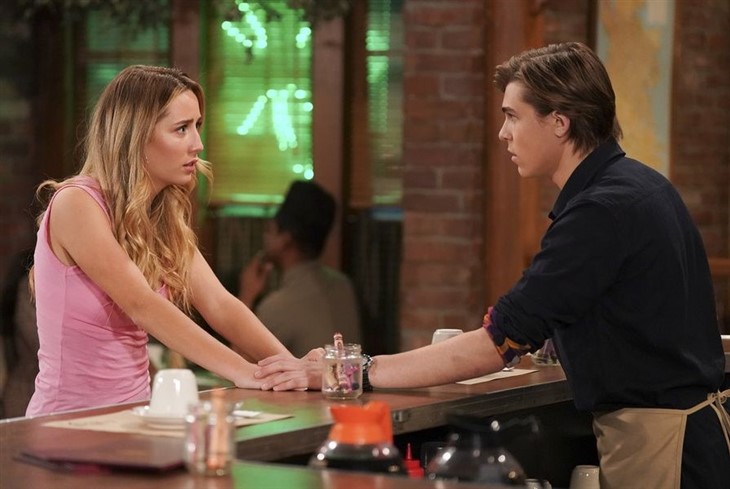 Still, Dex can't be overly invested or Sonny is going to see that this is emotionally impacting him in a very different way than any other task on the job normally would.
GH Spoilers – Say Cam Webber Has Joss' Jacks Back — And Dex Heller's
An unlikely ally is going to step up to the plate when Dex is scrambling to track Joss down. No one knows her every move better than her best friend — Cameron 'Cam' Webber (William Lipton), and it'll take a lot for Dex to admit that to himself, and to Cam.
Even with all of Sonny's manpower behind him, Dex won't be able to retrace Joss' steps before she went missing without Cam's help. It's going to force both of them to come together, and it may force Dex to see the truth about his relationship with Joss and how it pales in comparison to what she had with Cam.
General Hospital Spoilers — Sonny Corinthos Knows The Truth Anyway
Dex may be worried the entire time that Sonny is going to catch onto how much he cares about finding Joss and how deeply it's affecting him that he doesn't know where she is, but the truth is, he already knows. Sonny has been onto Dex for a while — ever since he sent some of his associates to scope him out and figure out how Dex was spending his free time.
Although Liesl is behind Joss' capture, it won't stop Dex from wondering if Sonny put it all together just to get him strung out and force him to foil his plans to take him down. Stay tuned for more GH news and spoilers to see how this storyline unfolds.