Real Housewives Of New Jersey Spoilers: Teresa Giudice Finally Gets 'Honest' About RHONJ Wedding Snubs!
Real Housewives of New Jersey (RHONJ) fans know that Teresa Giudice can't get through even one episode without stirring the pot. And recently, Giudice created controversy over wedding invitations and snubs. However, the RHONJ star finally got honest about all those wedding rumors.
Find out what Teresa confessed. And learn which RHONJ star faced off with Giudice. Get all the details below.
Real Housewives Of New Jersey Spoilers – Wedding Wails!
Weddings on reality TV shows usually involve over-the-top glitz, glamour, and glory. But then came the Real Housewives Of New Jersey. And true to that franchise, Teresa Giudice managed to turn a wedding into an occasion to wail.
The trouble began when Giudice's fiancé, Louie Ruelas, shared his apology to Melissa Gorga's mother, Donna. Louie felt that cutting Donna from the wedding list seemed wrong. And he sought to change the situation by extending an invitation during Melissa's luau party at the Jersey Shore, noted People.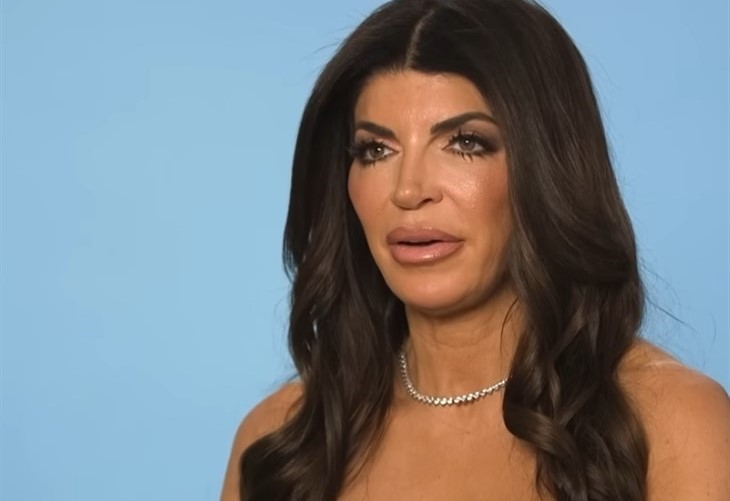 However, credit goes to RHONJ star Jennifer Fessler for demanding answers to the tough questions. And when Jennifer asked why Teresa excluded Melissa's family, Giudice got honest. "No, that's not an oversight," Teresa admitted. "We have a history, so I'm just gonna leave it at that."
But Teresa then went into detail after giving up on trying to avoid a direct answer. "OK, I guess I'll be honest," said the RHONJ star. "I got busy and I guess they got jealous. And Melissa's mother and sisters were writing stuff about me on social media. And I know my mother would never write about anybody on social media. So I always just kept my distance after that."
RHONJ Spoilers – Teresa Giudice Will 'Forgive But Never Forget'!
However, Giudice shared that she "respected" Melissa's family. And she added, "I'll forgive. But I never forget." Teresa didn't realize that Louie would take a different approach.
And he explained why he extended an apology to Donna. Because he does not represent "part of your ten, twenty-year legacy with them," Louie feels that he wants to stay "in the middle." As a result, Giudice gave in. "Then you should invite her if you want to," she agreed.
Listen, I respect my elders, but Donna Marco did not need to be invited to Teresa's wedding. She's an undercover hater. #RHONJ pic.twitter.com/iFYepp7yyj

— Bye Wig, Hello Drama (@nosmokenomore) March 22, 2023
However, Teresa later confessed, "Do I wish that Louie would've discussed it with me prior to speaking to Donna? Of course. But I love Louie. I know he's trying to be a peacemaker. I just wish my brother would've come to me and all of this could've been avoided. But my brother loves a spectacle."
Real Housewives Of New Jersey Spoilers – Transparency With A Twist!
However, the opportunities for drama didn't end there. And Teresa had to deal with her comments that Margaret Josephs seems like a "better friend than an enemy." As a result of those comments, Margaret confronted Giudice. "Teresa, Rachel and Danielle told me that you were warning them about me," Margaret announced. "If we're made up, why would you say anything negative about me?"
However, Teresa first took time to focus on Rachel Fuda. And Giudice accused Rachel of "starting trouble between me and Margaret. That's what I feel like." But Rachel denied that accusation, claiming she wanted to stay "transparent." Teresa didn't seem impressed.
But Teresa did try to defend herself in talking with Margaret. And she explained, "I just said, 'You get on her bad side, she's ruthless.' You have no problem taking them down." However, Margaret got upset at that confession. "Oh my god, Teresa. I wouldn't forewarn anybody to say 'Teresa could be vicious.' That's a little twisted. It's undermining my character," responded Margaret.
And though the two finally achieved a pause in their feud, it seemed temporary. As Guidice admitted, "If anybody pushed a wrong button on any of us, we would fight back. Don't you agree?" And Margaret agreed.
Tell us what you think. How do you feel about the wedding invitations drama on Real Housewives Of New Jersey? And after you share your views, check back on our site for more reality TV news.