General Hospital Spoilers: Steve Burton Back To GH After Run On Days Is Done?
General Hospital spoilers and updates tease that Steve Burton could have hinted in a recent Instagram story that he may be back as Jason Morgan. He signed a one year contract on with Days of Our Lives as Harris Michaels, but over half that year is already done, and Jason was never conclusively proven dead.
General Hospital Spoilers – Wally Kurth Dropped A Hint On A Podcast Interview
Wally Kurth recently dropped a hint on a podcast interview with currently DOOL co-star Steve, who plays Harris Michaels.
Fans of both shows know Wally plays both Ned Quartermaine/Eddie Maine on GH and also plays Justin Kiriakis on DOOL. Wally said that Steve could be back soon on GH –but very vaguely, one had to read between the lines.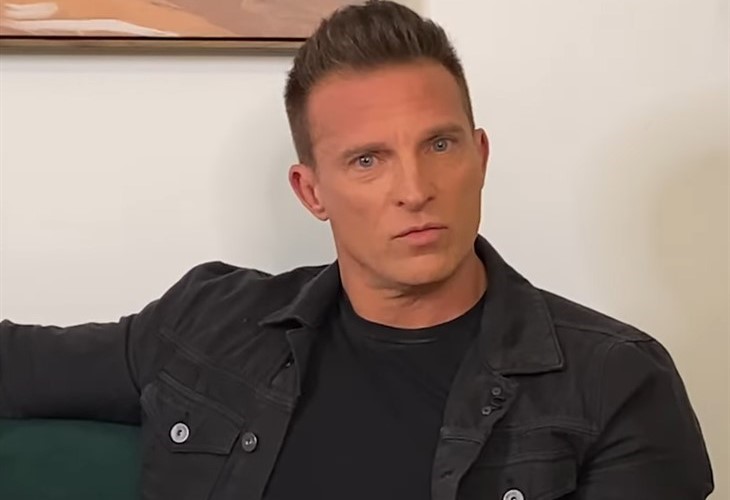 Since that podcast, rumors of Steve's return to GH as Jason have run rampant, but one needs to remember DOOL and GH's taping schedules are different.
Steve signed a one year contract with DOOL as Harris Michaels, but already six months of that have elapsed, while GH's schedule is around six weeks ahead.
GH Spoilers – Steve Burton Could Have Danced Around A Confirmation On Instagram
Steve could have danced around a confirmation he's returning as Jason on GH on a recent Instagram post, where he referred to change, changes, but talking about seasons and weather.
Again, Jason fans are dissecting his every word and reading in that changes ahead refer to him returning to GH as Jason, although they likely heard Wally's podcast hint as well.
However, that doesn't discount the fact that there are damsels in distress in Port Charles and situations only Jason could fix.
Fans are mixed on the DOOL Harris-Ava Vitali (Tamara Braun) pairing, to GH fans, they're just not Jason and Carly! Harris broke Ava out of a mental health facility and the two went on the run trying to exonerate her of another crime.
General Hospital Spoilers – Jason Morgan Could Fix So Many Things
If only Jason returned alive, he could fix so many things gone wrong in Port Charles-he could save Sasha Gilmore, (Sofia Mattsson) and Sonny Corinthos (Maurice Benard).
He could have prevented Britt Westbourne's (Kelly Thiebaud) death by the Hook, who he'd have taken out before she had a chance to kill anyone.
Best of all, he could have come after Peter August (Wes Ramsey) and Victor Cassadine (Charles Shaughnessy) way before Greenland.
He'd protect Carly Spencer (Laura Wright) and Drew Cain's (Cameron Mathison) frame-up never would have happened.
One never knows-by the time February sweeps roll around, the continued unnecessary search for playing dead Nikolas Cassadine (Adam Huss) might turn up Jason Morgan!
Be sure to catch up on everything happening with GH right now. Come back here often for General Hospital spoilers, news, and updates.