General Hospital Spoilers Thursday, April 6: Linc Furious, Victor's Demands, Spencer Warned, Gladys Unnerved
General Hospital Spoilers for Thursday, April 6th reveal a surprise musical act will light things up at the Nurses' Ball. Linc Brown (Dan Buran) checks Brook Lynn Quartermaine (Amanda Setton). Valentin Cassadine (James Patrick Stuart) is obstinate. Gladys Corbin (Bonnie Burroughs) is as shady as can be. Victor Cassadine (Charles Shaughnessy) commands action.
Someone warns Spencer Cassadine (Nicholas Chavez). Trina Robinson (Tabyana Ali) gets emotional. Sam McCall (Kelly Monaco) is too inquisitive for Cody Bell (Josh Kelly). Jordan Ashford (Tanisha Harper) and Mac Scorpio (John J. York) struggle to take the night off.
General Hospital Spoilers – Thursday, April 6, 2023: The Show Must Go On
Lucy Coe (Lynn Herring) has been itching to bust back out of the safe house. She just can't stay at home and let the Nurses' Ball take shape without her. However, Victor has far more nefarious plans that trump anything Lucy could have in mind for running the show. She's going to miss a lot more than she thought this year, but the show must go on — and it will, with a groundbreaking performance that shocks and delights everyone.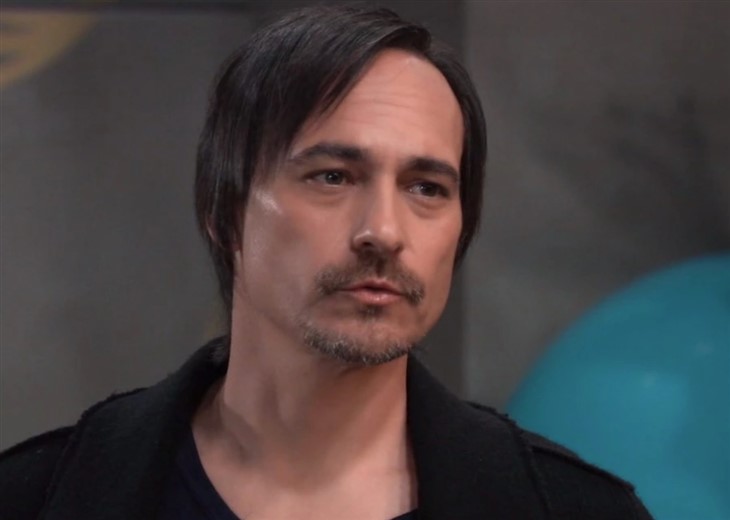 GH Spoilers – Say Linc Calls Brook Lynn Quartermaine Out
When it sounds like Brook Lynn is going to breach her contract with Linc and spill the beans about the shady guy that he is, he's not going to take kindly to it. He won't think twice about getting rough with BLQ. Will someone else — like Harrison Chase (Josh Swickard) — come to her aid?
General Hospital Spoilers — Valentin Cassadine Won't Budge
Valentin is going to stand his ground — be it with Lucy, Anna, or even Victor. No one is coming between him and the woman he loves — or so he thinks. His father may have other plans.
GH Spoilers – Hint Gladys Corbin Shifts Course
Gladys is unnerved by Cody, and she's wondering if it's time to come clean with Sasha Gilmore Corbin (Sofia Mattson) about what she's done. At the same time, it's the last thing she wants to do.
General Hospital Spoilers – Victor Cassadine Makes His Demands Known
Victor will insist he's not leaving until he gets what he came for. Now that he knows his own son tried to betray him and set him up to go to prison, he's going to see to it he pays dearly.
GH Spoilers – Leak Spencer Cassadine Should Heed This Warning
Josslyn 'Joss' Jacks (Eden McCoy) won't mince words when she calls Spencer out for the cruel person that he is. Is she just looking out for her bestie, or is Joss reacting to Spencer's hatred for her own beau, Dex Heller (Evan Hofer)?
General Hospital Spoilers – Trina Robinson Is Upset
The Nurses' Ball isn't panning out the way Trina had hoped it would. With she and Spencer crossing paths like ships in the night, will someone else who cares deeply for Trina be able to make her feel better
GH Spoilers – Suggest Sam
McCall

Starts Asking Questions

Sam never can stop herself from wondering what other people are up to. Perhaps it makes her a fabulous private investigator, but Cody can't help feeling like she's always onto him — and everyone else. When she starts poking her nose around in someone else's business, Cody might have something to say about it.
General Hospital Spoilers — April 6 — The PCPD is Always At Work
Jordan and Mac thought they were getting the night off to celebrate with their friends, but Victor stops for no one. Where will this investigation take them?
Which storyline are you most looking forward to following on GH on Thursday, April 6th? Let us know, and keep checking back for more General Hospital news and spoilers.