Hallmark Channel Spoilers: 'The Way Home' Returns, But When Can Fans Expect It?
Hallmark Channel spoilers reveal that fans of the show, 'The Way Home' are getting very excited to see another season. With the writer's strike, it was a bit complicated for the show to start filming once again.
However, fans found out very recently that the show was actually filming in August, but the network had been very quiet about it. This means that there will be a Season two and fans couldn't be more excited. Let's find out more about the premiere of the new season.
Hallmark Channel Spoilers – 'The Way Home' Comes Back
'The Way Home' stars Andie MacDowell, Chyler Leigh, Evan Williams, Sadie LaFlamme-Snow, Jefferson Brown, and Alex Hook. From what Hallmark has released, the show will continue to film until December 6.
This show is all about time travel and three generations of women who are able to do so. Their lives have been torn apart by tragedies of the past and now they are finally reunited.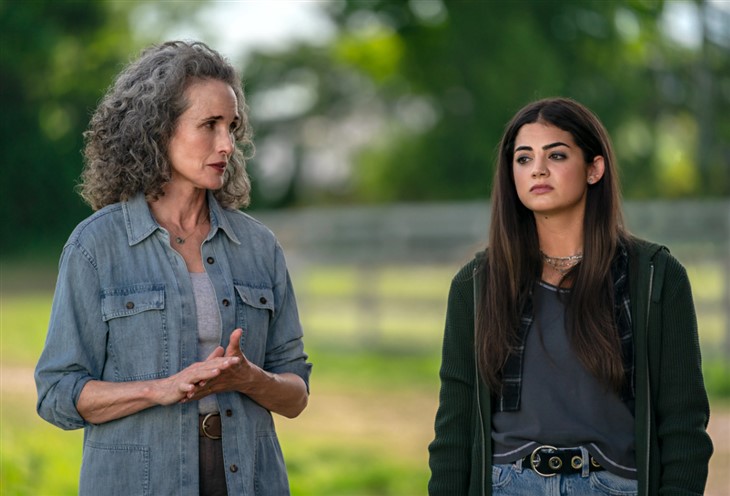 Things aren't always what they seem to be on this show and this could be one of the many reasons that it has become so popular.
After the show premiered, it quickly became one of the top five shows on cable television. Not only did it rise in popularity very quickly, but the entire cast ended up attending the New York Comic Con.
Fans of the Hallmark Channel never would have thought that one of its shows would have a full cast in attendance there.
Hallmark Channel Spoilers – Fans Gear Up
Even though 'The Way Home' won't be premiering anytime soon, fans have already started to get extremely excited about the second season coming their way.
The show is in the Hallmark Channel's new 2024 schedule already and the only information that has been released about it says, "early in 2024." There were also rumors that it will begin in the winter, but that could mean quote a few different things.
When the first season began, it premiered on January 15. If the show follows the same time line, we could see 'The Way Home' back on the Hallmark Channel in January of 2024.
However, there is no exact date as of right now. On top of the January rumors, some fans have heard that the show could premiere anytime before March 17, 2024.
We will just have to wait and see when Hallmark Channel releases more information about 'The Way Home.'
Be sure to catch up on everything happening with Hallmark Channel right now. Come back here often for Hallmark Channel spoilers, news, and updates.