Rhiannon Fish & David Elsendoorn In My Norwegian Holiday On Hallmark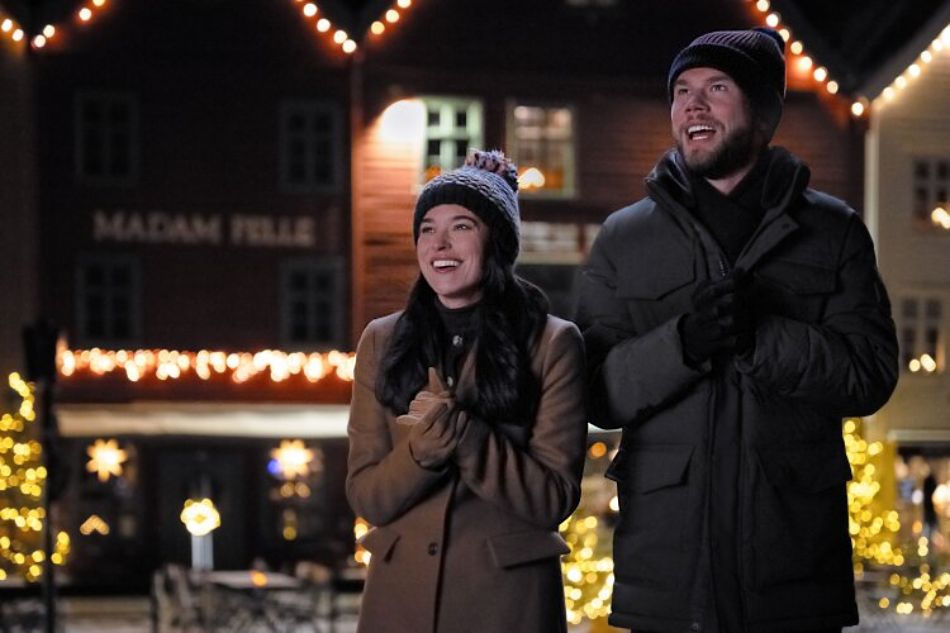 An upcoming new and original movie titled My Norwegian Holiday takes viewers to Norway on a search for healing, love and family on Hallmark Channel. Starring Rhiannon Fish and David Elsendoorn, the movie airs as part of the network's popular Countdown to Christmas and premieres on Friday, December 1, 2023.
Read on to find out more about the movie and its cast and see beautiful images taken on the film set.
My Norwegian Holiday on Hallmark Channel
According to the official synopsis, My Norwegian Holiday tells the story of Jessica Johnson 'JJ' (Fish), who is grieving the loss of her grandmother. While seeking dissertation inspiration, JJ stumbles upon an unexpected holiday destiny.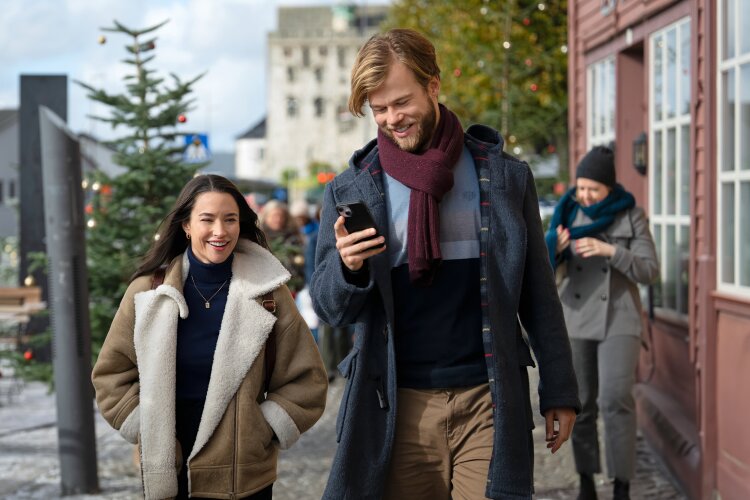 When she meets Henrik (Elsendoorn), a Norwegian from Bergen, their connection deepens when he finds out she has a troll figurine from his hometown.
In order to explore the troll's history and her grandmother's ties to Norway, JJ agrees to join Henrik on a journey to Norway. Once in Bergen, JJ and Henrik are drawn into Henrik's family Christmas and wedding traditions, with his sister getting married the day before Christmas Eve.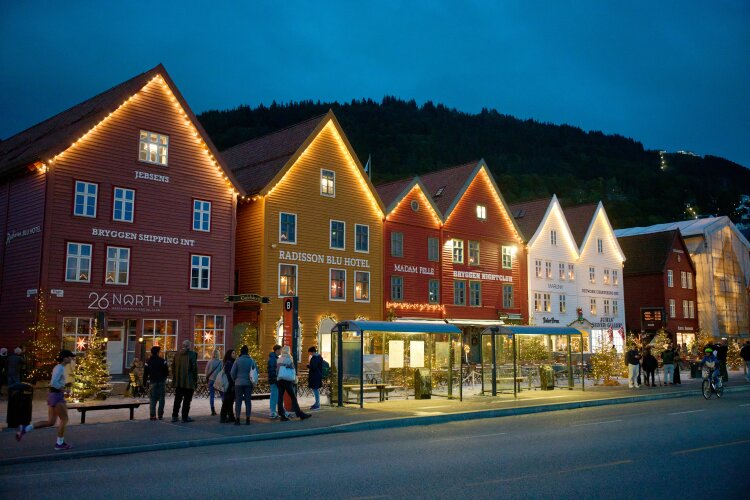 JJ embarks on a holiday adventure with Henrik, uncovering the origins of the troll, while finding her own path to healing love and family.
Where have you seen the cast before?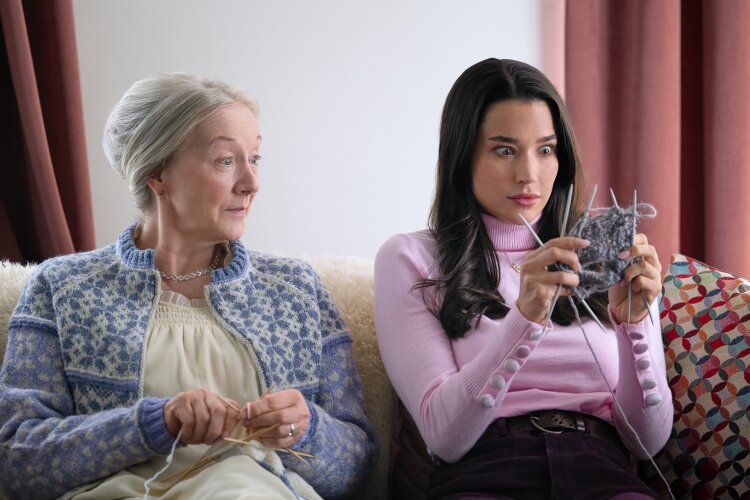 According to the official IMDb page for the movie, Rhiannon Fish, who plays JJ, has previously starred in The 100 and Home and Away. She leads opposite David Elsendoorn as Henrik Strom, who is known for his roles in Ted Lasso and Turbulent Skies. Meanwhile, Peter Vollebregt plays Johan Strom, and has previously starred in Crossing Lines and The Royals.
Meanwhile, Conor Mullen, who plays Anders, has previously starred in Red Rock and Saltwater. In the role of Astrid Strom, Deirdre Monaghan is known for her roles in Game of Thrones and Custer's Last Stand Up. Moreover, Karen Connell, who plays Nora Strom, has previously starred in Vikings and Nighflyers.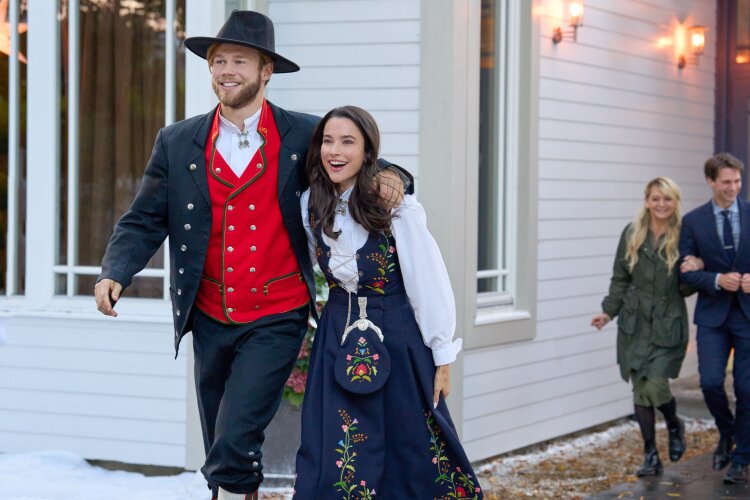 Playing the role of Marc in the movie, Ian Lloyd Anderson has previously been seen in The Long Shadow and Magpie Murders. Francesca Europa plays the role of Mia and is known for her roles in The House Across the Street, while Paul Tylak, who plays Bill Chisholm, has starred in Harry Wild and Obituary.
Behind the scenes of My Norwegian Holiday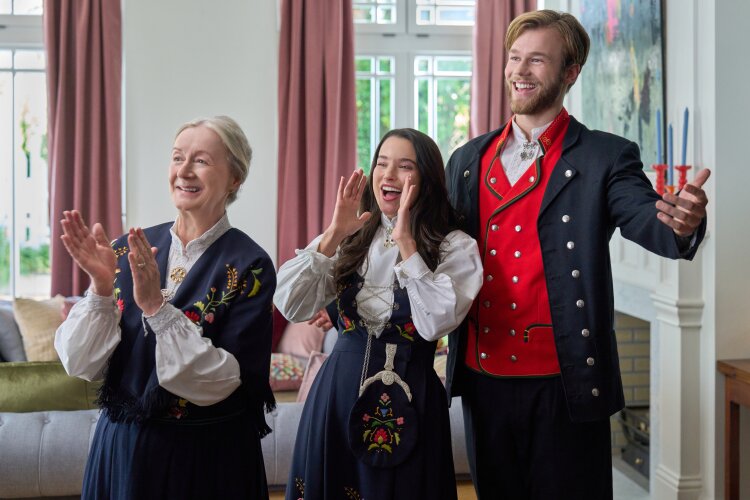 The new Hallmark movie, My Norwegian Holiday is executive produced by Alexandre Coscas, Michael R. Goldstein, Aidan Heatley, David Mackay and Ben C. Silverman. Meanwhile, Ronny Kurland is a co-executive producer and Lyndzi Doyle serves as a line producer. The movie is directed by David Mackay from a script penned by Betsy Morris.
When does My Norwegian Holiday premiere on Hallmark Channel?
The new, original movie My Norwegian Holiday premieres on Friday, December 1, at 8 pm ET on Hallmark Channel. The film forms part of the network's popular Countdown to Christmas programming event.
Readers, are you excited to enjoy scenes of Norway at Christmas in this new movie? Let us know by dropping a comment below.