Vic Michaelis & Bryan Greenberg Enter A Time Loop in Round And Round On Hallmark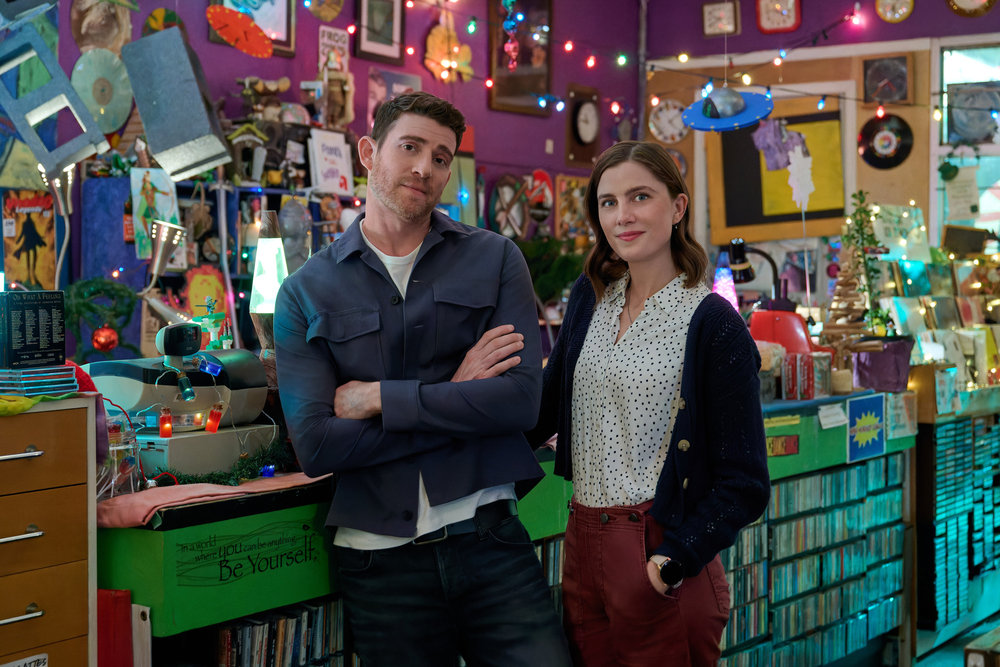 Hallmark Channel has released details of its new, original movie, Round and Round, coming in December as part of the network's Countdown to Christmas programming event. The movie tells the story of a woman who gets stuck in a time loop and keeps reliving her parents' Hanukkah party. Read on to find out more about the movie and its cast and see beautiful images taken on the film set.
It's a time loop in Round and Round on Hallmark Channel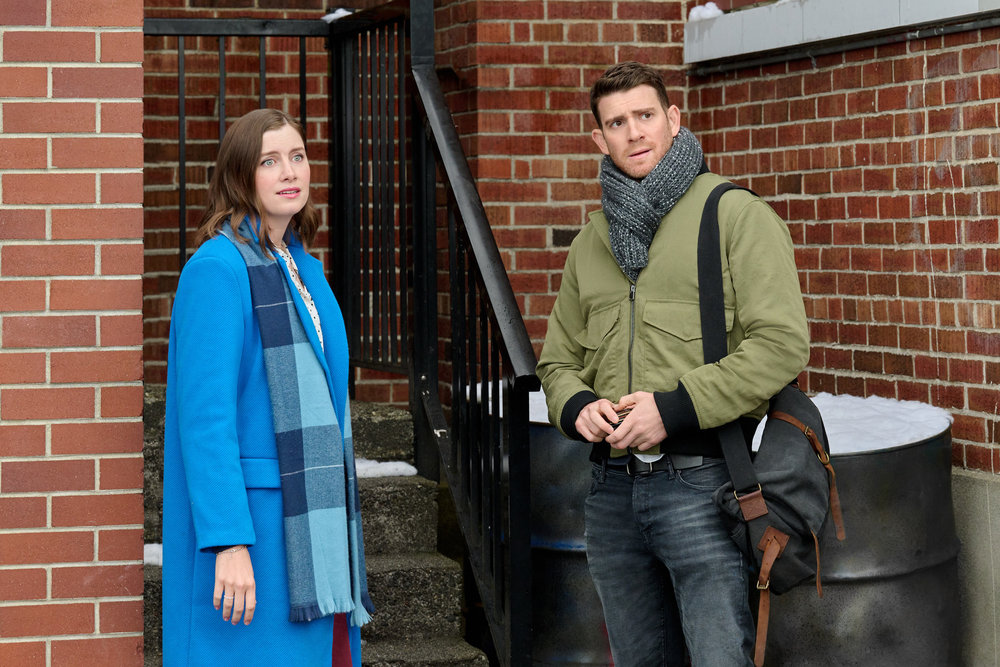 According to the official synopsis, it's the seventh night of Hanukkah and assistant literary editor Rachel (Vic Michaelis) is headed to her family's annual party. The festivities celebrate both Hanukkah and the anniversary of her parents' first meeting.
However, when Rachel's boyfriend Adam (David Attar) can't make the party, her prone-to-meddling Grandma Rosie (Paula Shaw) introduces her to Zach (Bryan Greenberg), a nerdy art instructor who is in no way her type. However, it turns out Rachel and Zach have met before – he had crashed into her that morning at the train station. Moreover, the accident caused her box of her family's favorite sufganiyot she was taking to the party, to spill.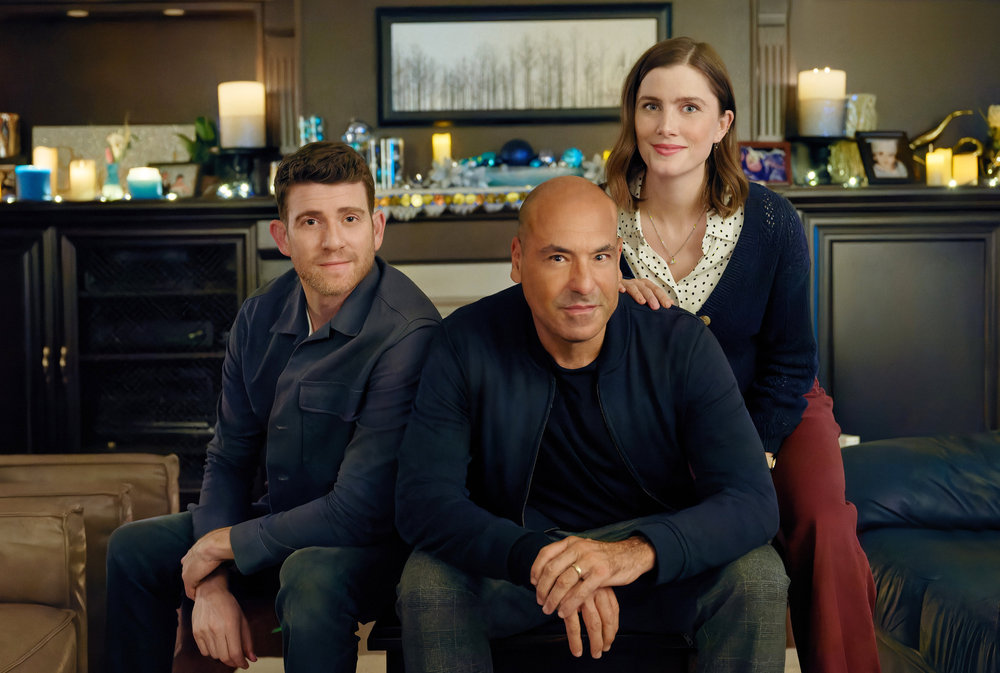 Later in the party, a surprisingly competitive game of dreidel triggers a shocking turn of events. Meanwhile, the morning after the party, Rachel awakens to discover it's somehow still the day of her parents' party. It seems she is destined to repeat the seventh night of Hanukkah over and over again.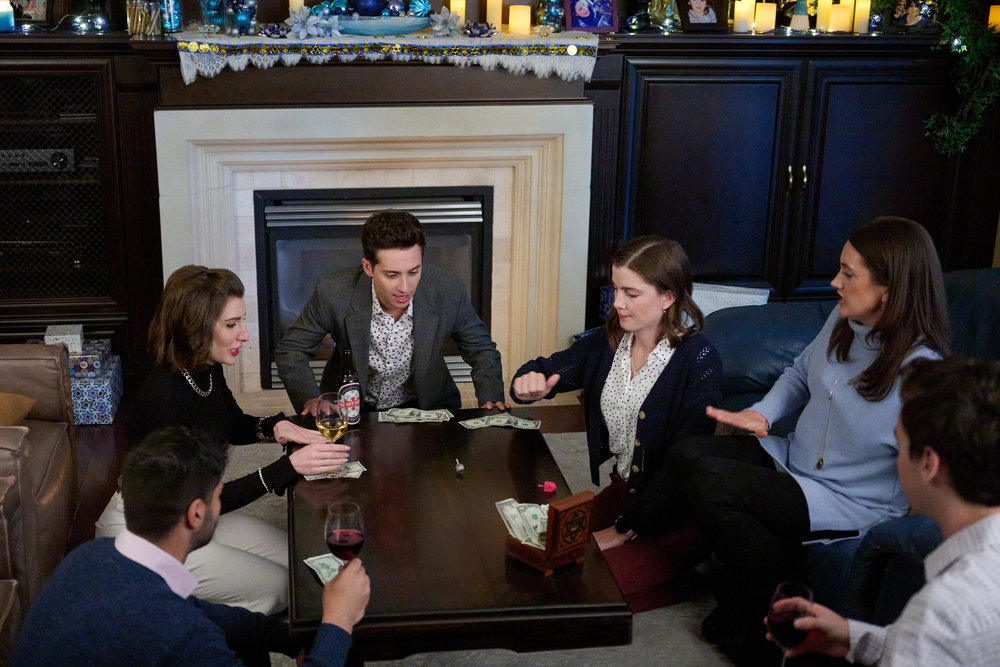 Each time Rachel gets on that train to head to the party, she is more determined to find answers and break the cycle. Moreover, each time, she finds herself crossing paths with Zach, who, given his love of comics and sci-fi, is the one person who understands what is happening.
With the help of the employees at Zach's favorite local comic bookstore, Rachel and Zach make an unlikely, mismatched pair of detectives as they work to solve the mysteries nestled throughout the story.
Where have you seen the cast before?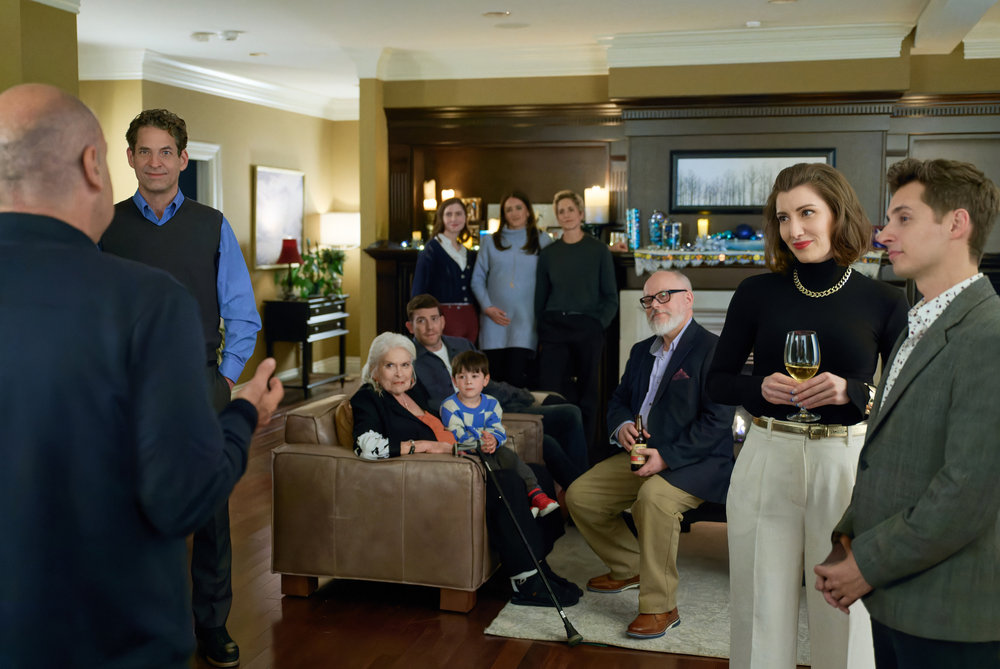 Vic Michaelis, who plays Rachel is known for her roles in for her roles in Upload and Friendz. She leads opposite Bryan Greenberg as Zach who has starred in One Tree Hill and The Mental State. Meanwhile, Rick Hoffman, who plays Stan, has previously been seen in Suits and Billions.
Rachel's boyfriend, Adam, is played by David Attar who has previously starred in Unexpected Grace. Her meddling Grandma Rosie is played by Paula Shaw of Hannukah on Rye fame.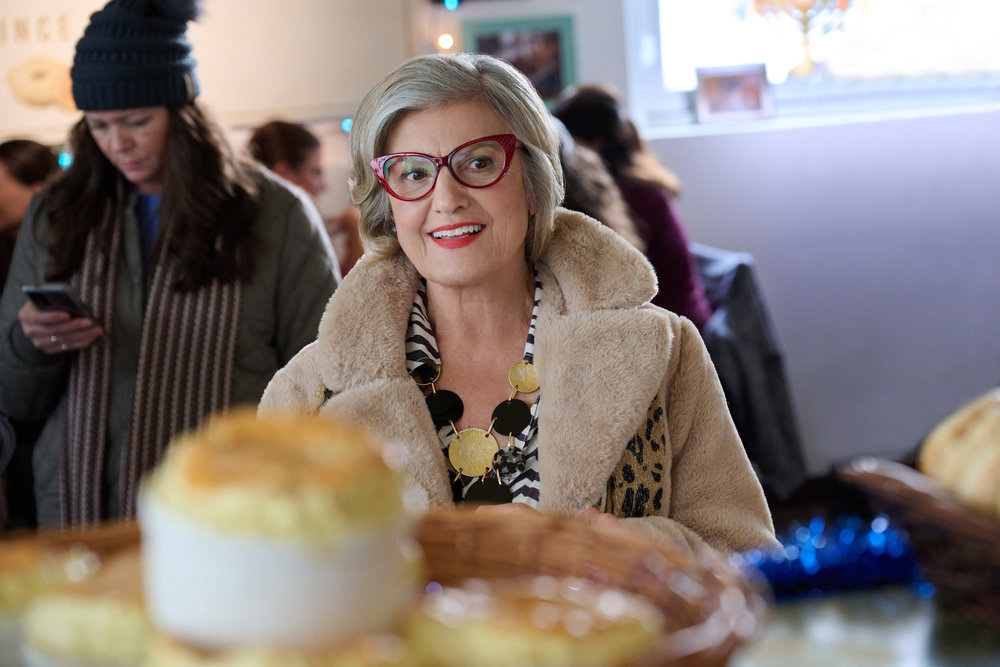 According to the IMDb page, other cast members include David Epstein (The Twilight Yone) as Josh, Marnie Mahannah (The Good Doctor) as Soshana and Amitai Marmorstein (Wayward Pines) as Seth. Meanwhile, Miles Marthaller plays Noah, Nicole Oliver (Wonder) plays Joanna and Deimon Slagg (Connecting Flights) is in the role of Harvey. Jess Smith (Motherland, Fort Salem) plays Bex and Morgana Wyllie (Snowpiercer) plays Cynthia.
Behind the scenes of Round and Round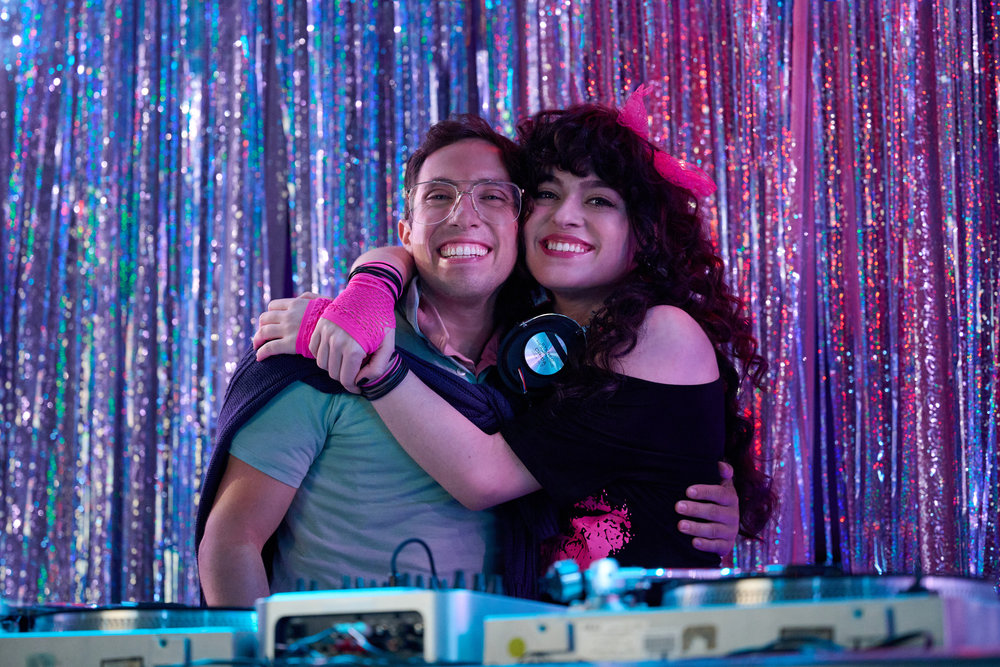 Round and Round hails from R&R Road Productions Ltd. and Front Street Pictures Inc. Executive producers are Ryan M Murphy and Marnie Young, while Charles Cooper serves as a producer. The movie is directed by Stacey N. Harding from a script by Tamar Laddy.
When does Round and Round premiere on Hallmark Channel?
The new, original movie Round and Round premieres on Sunday, December 10 at 9 pm ET/PT as part of the network's Countdown to Christmas programming event.
Sci-fi fans among you, are you looking forward to another time travel jaunt on Hallmark Channel? Let us know by dropping a comment below.