Neighbours Spoilers: Bea Nilsson Fights For Her Life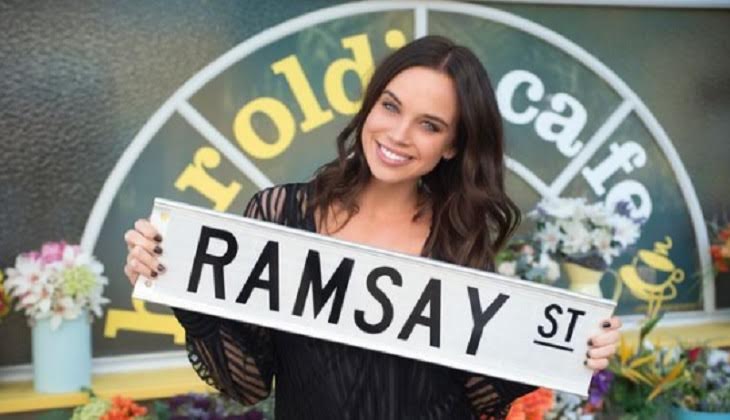 Neighbours spoilers tease a life-or-death scenario for Bea next week as she's trapped inside the garage as a fire ensues. But it wasn't an accident!
The fire is actually caused by Mel Lohan, ruthless new comer who's scheming not only gets her back with ex-girlfriend Chloe, but also gets other people in trouble.
Viewers will have already seen Mel meeting with Lucas Fitzgerald, current owner of the garage, trying to convince him to sell the business on to Robinson Pines for the land. If this was to happen, Bea would lose her job, so she's scared that Lucas will eventually be tempted by the sale.
When there are suddenly many cancellations at the garage Bea's job anxiety continues to grow, making her worry that Lucas will believe selling the business makes the most financial sense.
Another issue for Bea comes in the form of her new manager Heath, who is very laid back and hands off. However, she soon comes to realises that there's more than meets the eye when she finds out that he has been turning away work for no reason.
When you just need some brotherly love – Brennan style #Humpday #Neighbours pic.twitter.com/IymYwrdY1r

— Neighbours (@NeighboursTV) February 13, 2019
She's not sure who to trust and doesn't want to lose her job so Bea pulls an all-nighter at the garage hoping to get a lot of work done and turn around the garage's success. However, what she doesn't know is that Mel is also planning to target the garage that same night in an illegal attempt to get her own way.
To do this she sneaks into the garage and starts a fire, not knowing that Bea is currently inside having a quick nap inside the van.
Will she wake up before it's too late?
Watch Neighbours on Friday 22nd February to watch the dramatic scenes unfold
Check out our exclusive Neighbours spoilers page for more details!
Want up-to-the-minute soaps news, spoilers, and gossip on your social feeds? Just hit 'Like' on our Facebook page and 'Follow' on our twitter