Neighbours Spoilers: Shocking Hostage Situation at Harold's Store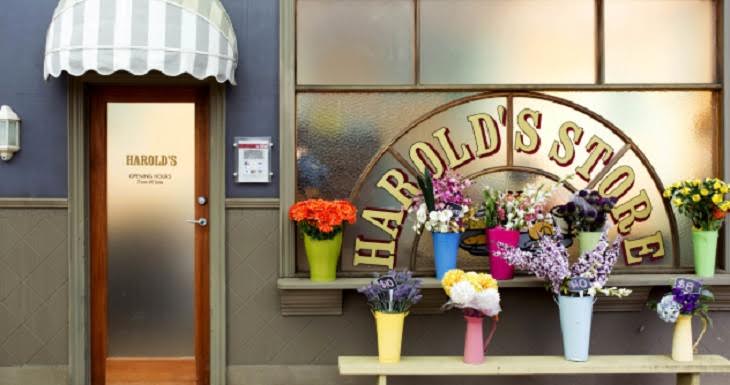 Neighbours spoilers tease Erinsborough residents Chloe Brennan, Yashvi Rebecchi and Elly Conway are in grave danger next week as the Lassiter's complex faces a life-threatening siege.
The three young women are held in a hostage situation as Delaney Renshaw's father, Raymond Renshaw, comes to Erinsborough seeking revenge after his prison sentence – which was of course caused by Leo handing his name in to the police.
This isn't the only impact of the siege in Erinsborough, Terese Willis is shot at The Waterhole when Delaney's uncle Ivan seeks revenge on Leo. It causes a huge, dramatic scene, but it's only the beginning of the drama.
When Ivan flees Erinsborough after the shooting, Raymond has to quickly consider his next move, especially considering the police are swarming the area (who holds a siege right next to the police station?!)
Trying her best to calm the residents, Elly offers Raymond safety in Harold's store, not knowing that he was actually involved in the shooting. With this, a number of Ramsay Street favourites are locked inside with a dangerous convict.
Not long after, the police circulate Raymond's picture on social media, which Yashvi sees and immediately starts to panic. Once making the fact known, the whole coffee shop starts to freak.
Fay may go the way of Chloe but first must have her say today on #Neighbours pic.twitter.com/MOYUxpOG1u

— Neighbours (@NeighboursTV) January 10, 2019
With this, Raymond pulls his gun out and points it towards everyone, making them hostages. Elly turns her teacher-mode on and does her best by trying to reason with him. Softening ever so slightly, Raymond let's some of the hostages go, but doesn't allow Elly, Chloe and Yashvi to leave.
With the three of them panicking, Elly pushes Raymond to let Chloe and Yashvi go, leaving her as the only hostage. But of course, Chloe protests, not wanting the girl she loves to be kept hostage – especially as she has her whole life ahead of her. As they argue between them who should stay Raymond fires his gun into the roof, leaving friends and family close by terrified.
Will they all make it out alive?
Check out our exclusive Neighbours spoilers page for more details!
Want up-to-the-minute soaps news, spoilers, and gossip on your social feeds? Just hit 'Like' on our Facebook page and 'Follow' on our twitter