90 Day Fiance' Star Anfisa Nava Shares Diet Plan – How She Got Her Insanely Fit Bod!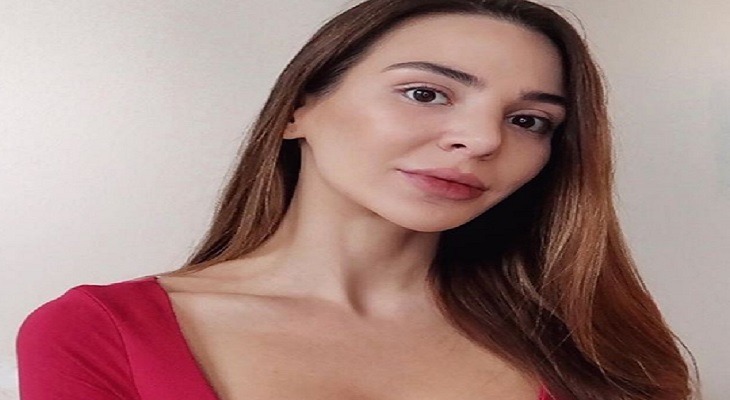 If you're following Anfisa Nava on Instagram, you've probably noticed that the "90 Day Fiance" alum has been rocking a totally different look these days. The 23-year-old Russian native has always been proud of her sexy body, but now she's adding rock-hard muscles to her curves!
As seen in Anfisa's social media posts, her toned body is thanks to hours and hours of intense workouts in the gym. In her latest YouTube video, however, Anfisa revealed that diet also plays a big part in her new look. The reality star turned vlogger shared what she usually eats in a day.
Surprisingly, the "90 Day Fiance" star's meal plan isn't as intense as her physical exercises. In fact, Anfisa stated that she's not vegetarian or vegan at all–she actually eats anything! But she stressed that she likes to cook and eat at home, so she knows exactly what goes into her plate.
In the video, Anfisa starts her day with a cup of oatmeal followed by a heavier brunch, like freshly cooked spaghetti with shrimps and spinach. For her snack, she usually eats two pieces of organic rice cakes paired with organic fruit spread. For dinner, Anfisa showed her viewers how she usually prepares a combination of steamed veggies and protein, such as grilled fish fillet or sweet and sour chicken.
Aside from these, Anfisa also intakes protein shakes and supplements in between her workout. Being a true fitness buff, Anfisa uses an app to track her calorie intake for the day. Her sample meal plan has around 1,600 calories paired with good fats and carbs.
The "90 Day Fiance" star received a lot of positive comments on her video and fans thanked her for being their "fitspiration." Replying to some of their comments, Anfisa revealed that she plans to build more muscles and even join a body-building competition one day.
Anfisa was last seen in "90 Day Fiance: Happily Ever After?" Season 3 with husband Jorge. Shortly after the season ended, Jorge got arrested for drug possession and is currently serving a two-year sentence. The couple has not announced if they'll return to reality television after Jorge's prison stay.
Want up-to-the-minute soaps news, spoilers, and gossip on your social feeds? Just hit 'Like' on our Facebook page and 'Follow' on our Twitter account.