1000 Lb. Sisters Spoilers: Michael Halterman Files For Divorce After Split From Amy Last Month
1000 Lb. Sisters Spoilers reveal that after three weeks of rumors that Amy Halterman and Michael Halterman had split, Michael has filed for divorce. The couple married in March 2019 and Michael filed for divorce according to Kentucky court records on March 13 according to In Touch.
1000 Lb. Sisters Spoilers – Michael Halterman And Amy Halterman Were Very Close
In the premiere episode of 1000 Lb. Sisters Amy said, "My husband Michael, he means the world to me. Me and Michael are newlyweds, but we've been together four years now, I can tell him anything and everything. And Michael's really supportive of me helping Tammy." Amy and Michael eloped but also had a wedding in season one of 1000 Lb. Sisters.
Amy stated that she wanted to be a mom but could not conceive because of her weight. Amy had weight loss surgery and become pregnant just months after her surgery instead of waiting the recommended two years. Amy's son Gage Halterman was born in November 2020. Amy and Michael welcome their second son, Glenn in July 2022.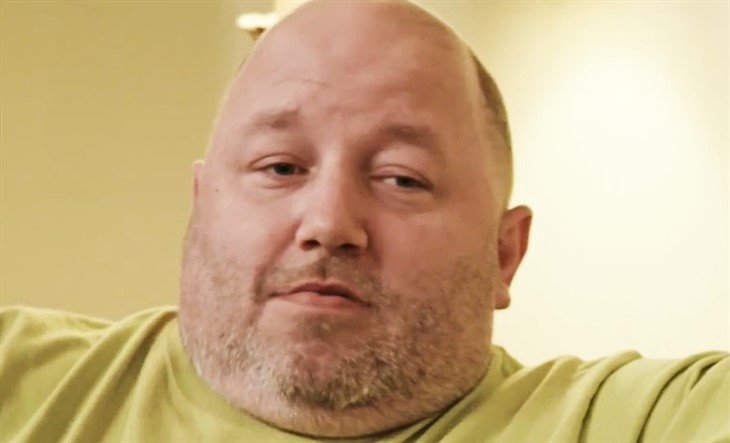 1000 Lb. Sisters Spoilers – Amy Halterman Loves Being A Mom
Amy's goal when she had weight loss surgery was to become a mom. Amy has bragged about her sons on her social media since they were born. When Glenn was two weeks old, Amy posted, "How time flies when ur living out your dreams. Gage is learning to be the best big brother ever. Even watches Glenn sleep. Checking on him."
Unfortunately, a source told The Sun, "Amy says Michael is lazy, and has been jealous of her attention toward the kids. They've been having trouble since last year." The source also added that now that Tammy Slaton Willingham is home from rehab, Amy, Gage, and Glenn have moved in with her. Amy has been staying there since the reported split.
1000 Lb. Sisters Spoilers – Amy Slaton Considered Taking A Break Before
In February 2022 Amy admitted that she had considered taking a break. Before Glenn was born Amy was a bit overwhelmed. "If they cut down my hours, I'll be probably fine. I like the crew most, filming can be stressful, you're there all day and you have to say stuff over and over again. I love the relationship with the crew. But it's stressful right now, he [Gage] needs a lot of attention."
Over the last month, a source revealed that Michael didn't want the children to be on the show at all. Of course, Amy has had the children on the show from the time they were born. Now that Michael has filed for divorce he could try to keep Amy from having the children on the show. Will this become an issue in their divorce?
Keep checking back for all of your 1000 Lb. Sisters' news and spoilers. 1000 Lb. Sisters can be seen on Tuesdays at 9 pm and streaming on Discovery +.