Below Deck: Captain Jason Chambers Talks Dating And Boat Romances
Below Deck star Captain Jason Chambers quickly became a fan fave. And the show's message boards often include fans speculating about whether the so-called "hottest" Below Deck captain would consider dating a crew member in a boat romance.
Anchors away as Captain Jason dishes on dating life. And keep reading to find out what the Below Deck star specifically revealed about a romance at sea!
Below Deck Spoilers – Captain Jason's Dating Dreams!
Dating at 50 combined with a career that involves travel means challenges. But Below Deck star Captain Jason Chambers feels determined to overcome any obstacles. However, Jason admitted that it can feel "so difficult" because he alternates between "either going to work or coming back to my daughter," he told Us.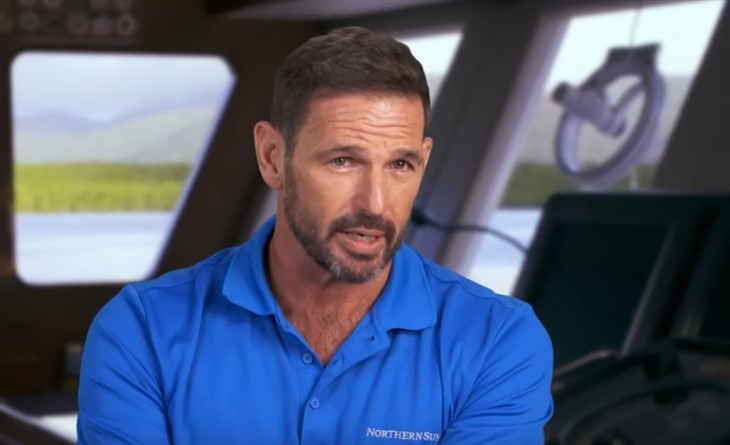 However, Chambers feels hopeful that the next year will make a difference. And the father of one added, "I would hope that I could probably change that scenario in the next year." Captain Jason co-parents his 7-year-old daughter Saskia with his ex Fuchsia Quinn. And he explained, "My daughter's getting a little bit older now. They're settled here."
And so the Below Deck star figures he needs two factors: A "little place here and then time. I'm hoping next year it changes. Something's got to change," admitted Chambers. But the 50-year-old strikingly attractive reality TV star then insisted, "I'm getting too old."
Jason Chambers is Below Deck's hottest captain — but even he is struggling with how to navigate the dating scene. https://t.co/U6g7gju3vI

— Us Weekly (@usweekly) September 29, 2023
Below Deck Spoilers – Boat Romances Seem Inevitable?
However, Chambers confessed that he plans to let his dating life take place "organically. I'm not out there dating. I haven't got time to date. If something pops up [then] something pops up. Hopefully it pops up soon."
And as Captain Jason reflects on his experiences on Below Deck Down Under since 2022, he also discussed the potential for a romance on the boat, known as a "boatmance." The Below Deck franchise has become famous for its cast hooking up. And Chambers understands why.
"We're adults and we're working in an environment where we're very close," he pointed out. "It's going to happen. The thing is — if it impedes your work — people should be adult enough to be able to just understand that there's work." As a result, Captain Jason plans to follow his own roles for romances on boats.
Below Deck Spoilers – Boat Romance Rules!
"If you're going to have a boat romance, you need to understand that you should work your butt off. Don't be caught in the galley," Chambers cautioned. And he also warned his crew to avoid getting "caught smooching around here. Do your job, save your romance for when you go out and there's a time and a place. That's maturity."
But Captain Jason also pointed out that just as with office workers, "you don't go into the cubicle and waste your time smooching there when you should be presenting on the PowerPoint something. It works both ways. It's no different. More so with us, because we work together and live together and we don't get to go home. I don't think you can rule it out because don't we all need a bit of love? We all need a little bit of romance."
And that leads to the question of whether Below Deck fans can expect to see Chambers himself in a boat romance on the upcoming season. Not likely, he hinted. But Captain Jason then revealed exactly what he wants in a potential soul mate.
Focused on "health," Chambers has developed interests in a partner interested in "yoga, free diving," and adventure. "Someone that gets out, someone that loves a waterfall, someone that loves to climb a mountain," he issued in his list of date requirements. And Jason also wants "someone that's conscious about health and well-being and has a bit of a laugh and can drink a good margarita."
Tell us what you think. Would you like to see Captain Jason get involved in a romance on the next season of Below Deck? And after you share your views, check back on our site for more reality TV news.