Below Deck Fan Fave Dishes On Season 10 Fights, Romances, And 'Lovely' Captain Lee
Below Deck season 10 managed to stay afloat amid excess drama. For instance, a love triangle threatened the main romance of the season. And Captain Sandy Yawn replacing, then feuding with Captain Lee Rosbach turned into a shocker no one predicted. But through it all, fan fave Hayley De Sola Pinto kept her spirits high, entertaining viewers with her wit and warmth.
Find out what the Below Deck fan fave said about season 10. And learn how Hayley praised Captain Lee. Get all the details below.
Below Deck Spoilers – Hayley De Sola Pinto Sees Herself As 'Ariel On Crack'
When Captain Lee Rosbach chose the crew for Below Deck season 10, we doubt that he searched for a stew who described herself as Ariel On Crack. But Hayley, who sees that description as perfect, won the hearts of viewers and her cast mates. And she did so amid one of Below Deck's most challenging seasons, pointed out TV Insider.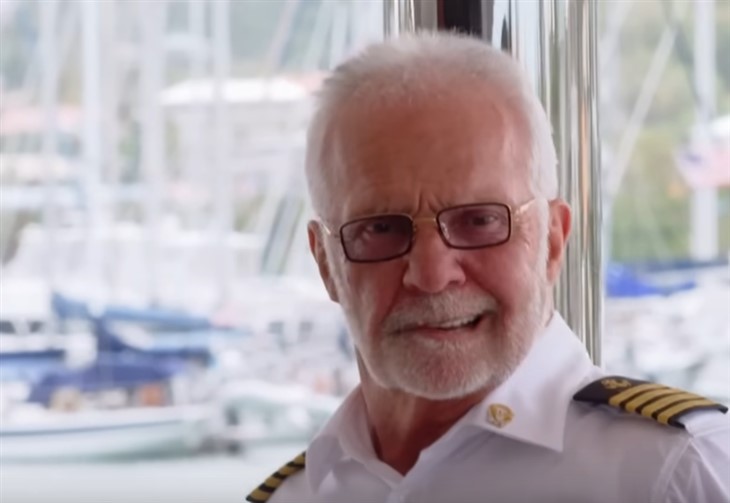 The drama began when Captain Lee regretfully stepped away to manage his health concerns. And that meant Captain Sandy trying to fill his shoes. However, a messy interior crew resulted in Sandy firing both Camille Lamb and Alissa Humber. And the seasoned captain also faced challenges with Chief Stew Fraser Olender and Chef Rachel Hargrove.
As a result, Hayley stood out like a breath of fresh air. And the dynamic newcomer somehow succeeded in juggling joy on nights off with her duties like cleaning rooms and filling wine glasses. But a recent interview revealed just what makes Hayley so special: A zest for life!
Below Deck Spoilers – Fan Fave Loves Both Captain Lee Rosbach And Sandy
Yawn
And Hayley gushed over both Captain Lee and Sandy. For instance, although she felt concerned about Lee's health problems, she felt that he "had" to leave temporarily. And "having Captain Sandy take over just felt right. He needed to take that time and go home. Then he managed to come back, which was fantastic," declared the enthusiastic Below Deck star.
https://twitter.com/BravoTV/status/1637529463570440192
"I was excited to have Captain Sandy in the meantime because I got to meet two captains. It was cool getting to work with both of them." And Hayley pointed out that the two captains do seem "very different. But both are great in different ways. We know that Captain Sandy gets involved a lot more than Captain Lee. She likes to get involved with the crew a lot more. She makes a lot of changes. They are both great fun. I worked well with both their management," added the popular Below Deck star.
And ultimately, Hayley came to appreciate Lee's "nice guy" qualities. "I was a bit of a fan," she admitted. "But I got to know him. And he is quite lovely."
However, the Below Deck star doesn't feel so positive about the love triangles and romances on board. And she feels that Ross McHarg and Ben Willoughby "seem to be about wanting their cake and eating it too. It's a hard one. Boys can be boys really, especially in the yachting industry. It's what people do. They go on these yachts, earn good money, travel the world and all have sex," she summed up.
And Hayley warned, "That's why they say never shag the crew because this is what happens. I think really you know what you're getting yourself in for. It's just having control over it really. These guys are just being guys and getting themselves into trouble. I kept away from that."
Tell us what you think. Did you enjoy watching Hayley on this season of Below Deck? And after you share your views, check back on our site for more reality TV news.