Below Deck Spoilers: Tip Shockers And Ross Blockers!
Below Deck spoilers reveal a profitable surprise for the crew when it comes to tips. But teasers also hint that once again, a drunken Ross will show Katie why she needs to throw her love for him overboard. And that relationship doesn't seem much more seaworthy than Ben's baffling love triangle.
Find out just how much the Below Deck crew pocketed in tips. And discover how Hayley becomes the Below Deck Wizard of Oz. Get all the details below.
Below Deck Spoilers – Hayley De Sola Pinto Becomes Wizard Of Oz!
Watching the drama among the crew sometimes makes us wonder how the guests decide how much to tip. But this season of Below Deck reportedly made history. And at $40,000, the tip makes Hayley theorize that the money represents the guests reimbursing them for coping with Angel, pointed out MSN.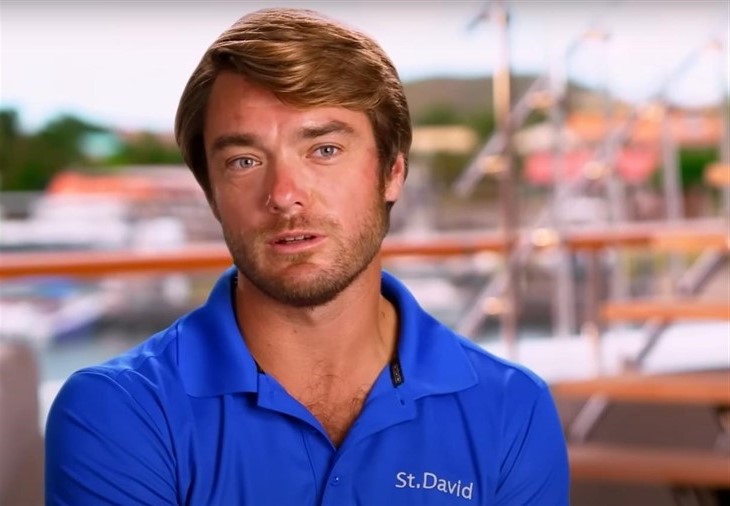 Given that huge tip, surely Captain Lee will go overboard in praising the crew? Well, no. But the beloved Stud Of The Sea, as he's known, does offer them some kudos at the traditional tip meeting. However, Lee's mobility seems challenged. But Captain Lee's management style remains a noticeable contrast to Captain Sandy.
For instance, while Sandy wants her crew to behave as a unified team, Lee seems to know when and how to overlook their quirks. And that came through when Hayley and Tyler created and enjoyed a cake-throwing mess. However, Hayley also shows her own leadership style, giving Tyler courage and Fraser confidence. Has Hayley become Below Deck's very own Wizard of Oz? And if so, can she please give Katie some brains and Ross a heart?
I need Hayley on every season #belowdeck pic.twitter.com/VwJVEsQPWg

— Lisa (@gsgrl217) February 28, 2023
Below Deck Spoilers – Ross McHarg Gets Drunk, Ahoy Katie Flood!
Memo to Katie about Ross: He's just not that into you. But Katie, alas, seems to need someone (ahoy, Hayley!) to point out the differences between how she views the relationship and how Ross does. For instance, Katie feels sad that the Below Deck season will soon end because she believes the romance could last. But Ross puts up blockers when it comes to a long-term future for Katie.
However, just in case those different scenes fail to show the contrast, it's time for the crew to get drunk. And Ross unwisely tries to show off his flirting talents on some other women. But when Katie becomes upset, Ross doesn't understand why. And spoilers hint that the on-again, off-again romance might end for now.
As for the love triangle involving Leigh-Ann, Ben and Camille? Spoilers tease that Leigh-Ann questions why Camille lingers in Ben's life. And Ben pulls a Ross in terms of not understanding the expectations of the women in his life. For example, Ben won't tell Camille about Leigh-Ann.
And Ben reasons that because he likes "playing with fire," life for him seems just fine. However, Ben's plans to spend time with Camille while flirting with Leigh-Ann seem destined for disaster. And while the women in Ben's life might want to compare notes, it looks like he might get away with his flirtation games.
Tell us what you think. Will Katie continue to believe in Ross? And how much longer can Ben hold onto his love triangle? After you share your views, check back on our site for more reality TV news.