Chrisley Knows Best Star Savannah Chrisley Suggests New Reality Show Amid Parents' Prison Terms
Chrisley Knows Best spoilers reveal that Savannah Chrisley is pushing a possible new reality TV show while her parents Todd and Julie Chrisley are serving their prison sentences. Read on and we'll give you the low down.
Chrisley Knows Best – Todd and Chrisley Aren't Here But Should The Show Not Go On?
Chrisley Knows Best spoilers reveal that, according to TODAY, the 25-year-old TLC personality said that the show would be less of a "comedy" than the family's previous TLC shows. Obviously, the Chrisley Knows Best franchise would be empty without Todd and Julie Chrisley.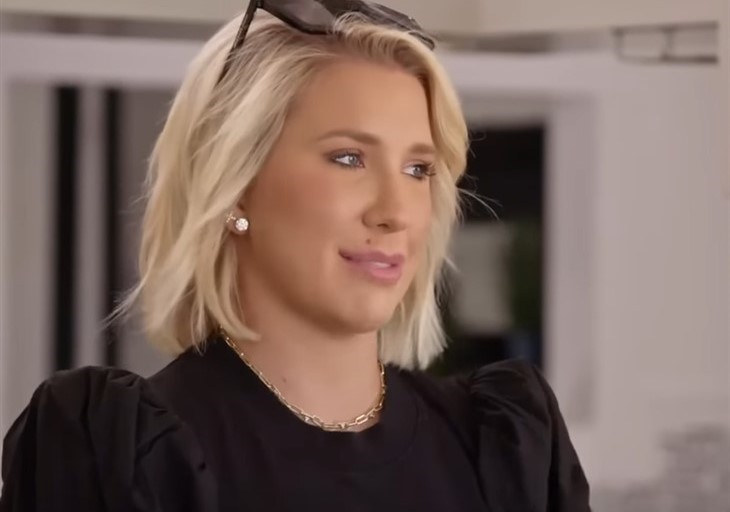 The USA Network ran the reality TV show for eight years from 2014 to 2022 following the Chrisley Family in their home state of Georgia. The USA Network is owned by NBC Universal which is also TODAY's parent company.
Though both Chrisley Knows Best and Growing Up Chrisley have been canceled, the Chrisley children are reportedly considering doing a brand-new reality show while Todd and Julie serve out their combined 19 years in prison after being convicted of fraud and tax evasion as well as conspiracy to defraud the United States. PEOPLE reports that the pair have already begun the appeal process.
Chrisley Knows Best – A New Reality Show Without Todd And Julie Chrisley?
On the February 21 episode of her "Unlocked with Savannah Chrisley" podcast the USA personality broached the subject of a future in entertainment with the title "A New Reality (Show?) with Nanny Faye & Chloe."
"We're talking to a few production companies about doing another show," Savannah said while chatting it up with her grandmother Nanny Faye and her niece Chloe who she is raising while her parents are incarcerated. She is also taking care of her 16-year-old brother Grayson.
Chrisley Knows Best – Nanny Faye Chrisley Says 'I'm Ready!'
The topic arose when Chloe, 10, accused her great-grandmother of being strict while babysitting her. "I know best," Nanny Faye shot back. Chloe then suggested that that be the name of a new show, "Nanny Knows Best."
Then her 25-year-old aunt asked her what her likes and dislikes were about filming to which she answered — as any ten-year-old would — "What I don't like (is) they tell me what to do. What I do like is that I can do whatever I want."
"So, you don't like that they tell you what to do but you do like that you can do whatever you want," Savannah said as she broke out into laughs. "That makes a lot of sense." Of course, this conversation seemed to spark excitement in the 79-year-old grandmother, who declared, "I'm ready to go work," adding, "I'm ready to walk down that highway any day. I love my fans wherever they are, far and near."
Savannah seemed amenable to the idea, saying, "There are tons of production companies that have reached out and networks that want to do a show." For now, catch new episodes of the final season of Chrisley Knows Best on Mondays at 10 PM CST on USA. Return here often for more Chrisley Knows Best spoilers, news, and updates.