Chrisley Knows Best Fans Chide Savannah For Pressuring Grayson
Chrisley Knows Best fans know all about how Todd and Julie were convicted and sentenced to a combined 19 years in federal prisons for tax and fraud-related offenses. Grayson and his younger adopted sister. Chloe now live with Savannah who acts as a surrogate mom to her siblings. However, some fans felt that she pressures her brother, and they chided her. Why is that? Read on to find out.
Chrisley Knows Best – Dark Days For Grayson

Chrisley

& His Siblings

Savannah has had plenty to say about her emotions since her mom and dad went to prison. Suddenly, the entire family was turned upside down. Although she tries to sound brave on her podcasts, she sometimes comes across as forcing happiness. Clearly, she's broken inside. One can only imagine how it must really hurt her younger brother that his parents are away. In fact, if they serve their full sentences, he'll be well into adulthood by the time his dad is free again.

Chrisley Knows Best alum Savannah Chrisley shared on her Unlocked podcast that her father benefited from therapy before his imprisonment. Speaking with a mental health and addiction awareness advocate, she said that Todd previously coped with the bad things in life by joking around. Actually, that isn't unknown with comedians. At the moment, it seems that Grayson also finds safety in humor.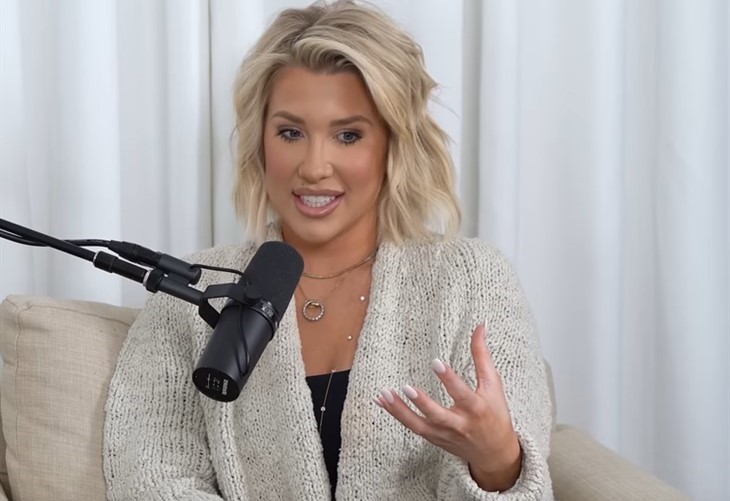 Chrisley Knows Best – Grayson Chrisley Laughs A Lot
In her latest podcast called Grayson Chrisley Gets Real, Savannah's brother laughed a lot. He smiled and looked casual about life. However, there were some very serious moments. And, those who watched it could see under the layer of humor, there seems to be a lot of pain. Actually, it showed in the way he constantly waggled one ankle. So, USA Network fans really hope that he is also seeing a therapist.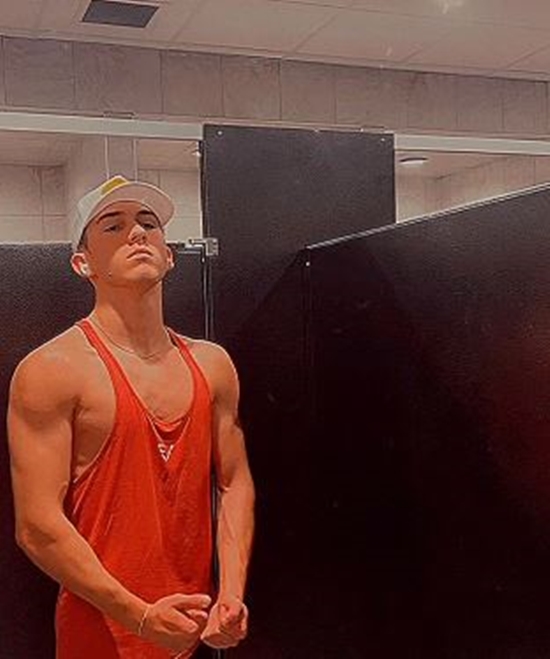 During the podcast, the Chrisley Knows Best alum talked about how his parents being away for so long makes him feel like they died. But he also talked about how his sister makes him visit his mom and dad almost every weekend. And, as he's young, he doesn't want that all the time. For him, he finds solace by hitting the gym. But each week, the pain is back as they all traipse off to the prisons.
Chrisley Knows Best – Fans Chide Savannah Chrisley
Chrisley Knows Best fans who watched the podcast felt that Svanahh is wrong for making her brother visit the prison. Here's how some of them reacted in the YouTube comments:
@ravenlove19: We love you guys! Savannah, please listen and honor what Grayson is saying. He is willing to be vulnerable enough to tell you how he feels and what he needs. Rewatch this to relisten to how he says those weekly visits impacts him, and what he needs to do for himself. If you feel it is your duty to go every weekend, please fulfill what you personally need to do. Everyone cannot handle the same things. And everyone may not feel the need to do things, the way that you do. Please honor that.

@carolea9071: Don't pressure yourselves about going to visit your parents every weekend. They have many years ahead of them where they are. That is too much stress on the family. Perhaps twice per month? Not four times per month. You have to keep the stress down. Chloe and Grayson are still growing up. Don't stress yourself out. I don't want you to become bitter and angry at your parents.❤️

@mamawkelly6383: Grayson's mental health as a teenager going through all of this is much more important than him having to go see his parents weekly. Teenagers process differently. Perhaps he could send email or write letter, but weekly visits are crushing his spirit. He is right, his sister cannot fix this, so let his own coping mechanisms help heal his personal pain and burdens."
What are your thoughts about Grayson needing some time away from visiting the prison every weekend? Let us know in the comments below.
Be sure to come here for everything happening with the former USA Network stars right now. Check with us often for all the news, updates, and spoilers about Chrisley Knows Best.