Counting On Spoilers: Lifetime Could Bank On Duggar Controversy
The Counting On spoilers suggests that Lifetime could bank on the Duggar controversy. With the release of Jill Dillard's new book, fans have a feeling their lives could turn into a television biopic. It could turn into a "ripped from the headlines" biopic. Keep on reading to learn more.
Counting On Spoilers – Lifetime Movie In The Works
The Counting On spoilers are hinting at a possible Lifetime movie in the works. The cable movie network might want to cash in the Duggar family.
If they're not considering it yet, they might be considering it now. The user Queen-Mutnedjmet- posted on Reddit: "Now that Jill's book is out when will the Lifetime movie be made?"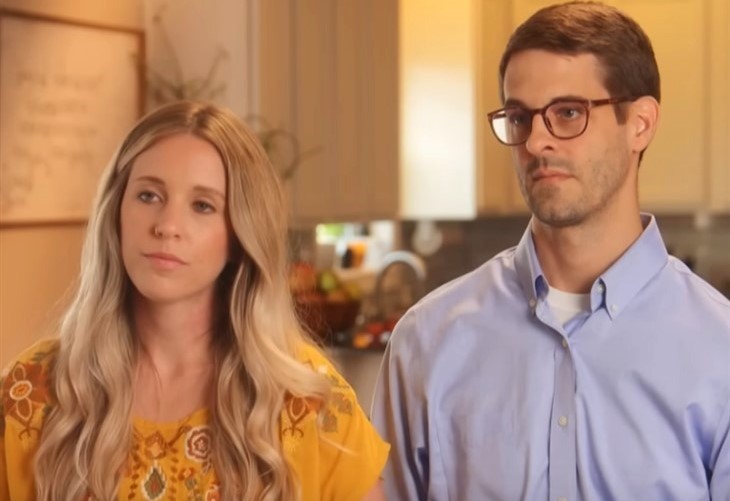 This isn't the same as the Shiny Happy People: Duggar Family Secrets four-part docuseries that streamed on Amazon Prime Video.
This could be a Lifetime movie that takes viewers behind the scenes of the Duggar family. This could further send Jim Bob and Michelle Duggar over the edge. Fans are placing bets on who would play the famous reality TV family.
It's highly unlikely that Lifetime would book someone as well-known as Oprah Winfrey, Margot Robbie, Kathy Bates, or Vince Vaughn.
Normally, they hire little-known television actors to appear in their made-for-TV movies. Fans took to the thread to share their thoughts.
"Lol Lifetime does not have the budget for Margot Robbie," one fan noted. "Yes! Strange choice. I thought Lifetime was the place where actors went when they couldn't get work and didn't mind nudity. Unlike those who did mind nudity and went to Hallmark," another user wrote.
American Horror Story – The Duggar Family
The Counting On spoilers suggests that maybe the Duggar family could become the storyline for the next season of American Horror Story.
This way, Kathy Bates could be part of the project. Producer Ryan Murphy could create a series inspired by the family.
Or, maybe he can share his story on what happened behind the scenes. He did this with the O.J. Simpson murder trial. However, it's more likely to happen on Lifetime.
One fan wrote: "But seriously since Lifetime has already made their 'ripped from the headlines' TV movie about the Murdaugh murders, I think one about the Duggars should be par for the course."
The user continued: "So it seems Lifetime movies can inspire prestige TV productions starring Patricia Arquette.
So if Lifetime ever makes a TV movie about the Duggars, then there might be a subsequent acclaimed miniseries starring Patricia Arquette."
What are your thoughts? Do you think Lifetime will make a movie about the Duggars? Or, do you think it's better suited for American Horror Story? Sound off below in the comment section.
As always, check back for more Counting On spoilers, news, and updates.