Prince William And Kate Middleton Are Following The Sussex Strategy That Works
According to the Daily Mail, it seems as though Prince William and Kate Middleton have taken a page out of Prince Harry and Meghan Markle's book when it comes to PR strategies and so far it seems to be working out in their favor. That's because they have seen quite a surge in their popularity.
Prince William And Kate Middleton Are Following The Sussex Strategy That Works
Some of the things that William and Kate have changed is the way they approach their royal fans.
They are now taking more selfies than ever before and have even hired someone to do artful video clips that have been made by their own in-house videographer. This is giving royal fans more access to their everyday lives that is rarely seen behind the scenes.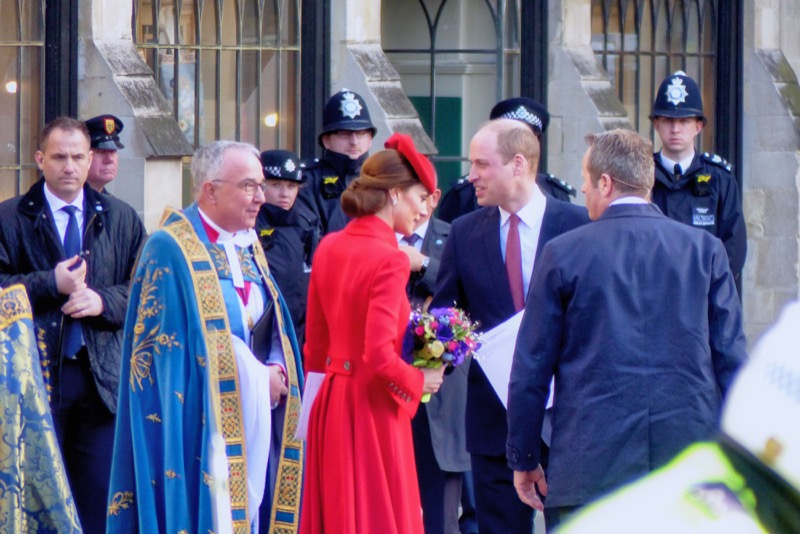 Of course, many royal fans and critics alike have had a lot to say about the matter.
Some have taken to social media to comment with, "They have been at this as a couple for over 10 years and they've JUST discovered the internet and social media? Of course not," along with, "Why would they take cues on how to brand themselves from The Sussexes.
In every public opinion poll on both sides of the Atlantic, William and Catherine are viewed more positively than the Sussexes.
Another royal critic said, "What I find curious is that the press are calling out their copying, envy and jealously out more. I don't know what the wales did or if the press is tired of them and want the Sussexes. Whatever it is, it seems like there is desperation behind the scenes."
Royal Family News: Are William And Kate Copying The Sussexes?
And then there was this comment, too: "Here's the thing. They can copy or be motivated or try to erase the Sussexes and co-opt their ideas all they want.
What they do not seem to understand, what isn't clicking is that the Sussexes have a real life and role that is so different from what they do."
So far the Prince and Princess of Wales have made no comments about the matter.
​​Tell us, what do you think of this story? Drop us a line in our comments section below with your thoughts.
Also, don't forget to come back right here for all the latest news and gossip about all of your favorite British royals, We've got you covered.
Editorial credit: Brian Minkoff / Shutterstock.com