Is Jinger Vuolo Throwing Shade At Jessa Seewald?
Duggar Family News reveals that some fans think that Jinger Vuolo is throwing major shade at her sister, Jessa Seewald. In Jinger's new book, she reveals quite a bit about the religion that she grew up in and how she felt as if she was in a cult. In one of the chapters, some fans feel that Jinger threw shade at her sister. In the chapter in question, there is a lot about a wife who cannot escape the IBLP church and fans think she is talking about Jessa.
Duggar Family Spoilers – The Cult-Like Religion
Jinger explains her family's religion in full detail in her book. She dives deeper into the Basic Life Principles church that was founded by Bill Gothard. She writes about the roles of the wives in these marriage and her fans think that she was singling out her sister, Jessa. Jinger wrote, "Imagine this scenario: A man and a woman get married. They immediately start having children because Gothard opposes any kind of birth control."
The passage goes on to explain that the husband goes and works while his wife if expected have all the children that God wants them to and to cook and clean for the family. She added, "Since they're not allowed to send their kids to school, the mom is in her home, with morning sickness from pregnancy for half the year, trying to manage and homeschool five kids. She feels overwhelmed, unable to handle the responsibility of raising so many children practically alone."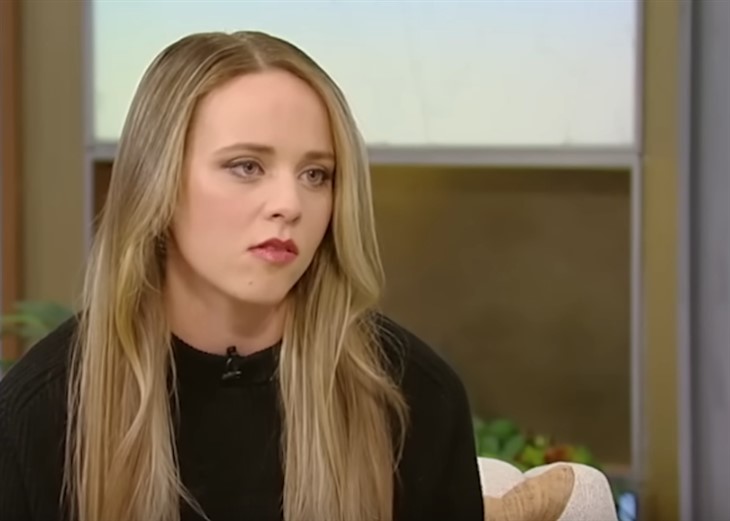 Duggar Family Spoilers – Who Is Jinger Writing About?
It didn't take long for Redditors to try and figure out who they though Jinger was talking about. One mentioned that they thought she was talking about Erin Bates, while some thought that she was talking about Jessa or even her mother, Michelle Duggar. One Redditor added, "People are guessing it's about this person or that person, it's literally everyone in the cult who followed Gothard's teaching and has an optimal fertility. I'm sure Jinger has seen hundreds of them, we only know the famous ones."
Jessa and Jana Duggar have yet to make any comments about Jinger's book or even show her support. In fact, Jana fled the country when the book was relaesed. There are many moments in the book that will expose the church and it will be interesting to see just how Jinger calls out her parents, although, she did make a lot of money off of Counting On and 19 Kids and Counting because of them.
Be sure to catch up on everything happening with Duggar Family News right now. Come back here often for Duggar Family News spoilers, news, and updates.