Dance Moms' Abby Lee Miller Dishes On Surprise Email From Toddy Chrisley Ahead Of Sentencing
Chrisley Knows Best spoilers, news, and updates reveal that Abbey Lee Miller from the reality TV series Dance Moms has admitted that Todd Chrisley surprised her with an email ahead of his 12-year prison sentence. Continue reading and we'll give you the low down.
Chrisley Knows Best – Common Ground
Chrisley Knows Best spoilers, news, and updates reveal that, according to The Sun US, Todd Chrisley reported to Federal Prison Camp Pensacola in Florida on January 18 to begin serving his 12-year sentence for bank fraud and tax evasion.
His wife, Julie Chrisley, is serving seven years on the same charges at the Federal Medical Center Lexington in Kentucky. The outlet was able to get a sit down with the former prison and reality TV star, Abby Lee Miller who opened up about the Chrisleys and the surprise email.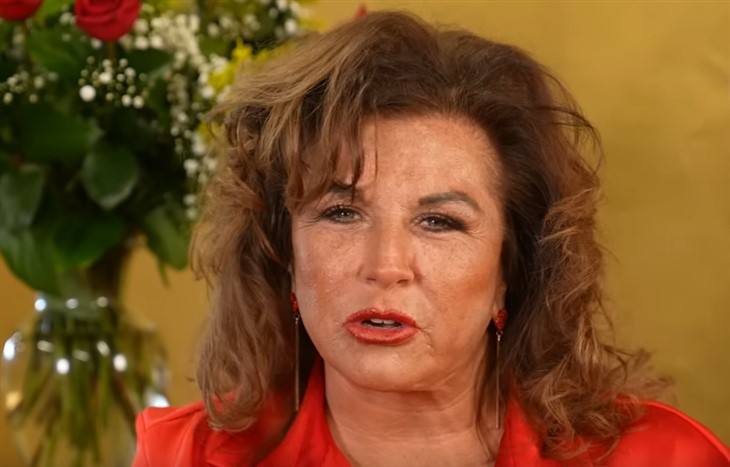 Why Did Todd Chrisley Email Abby Lee Miller
I used to DM him all the time, and he never responded. Never responded," Miller began, referencing the DMs she sent to Todd, 53, while she was a fan of the show. "Then, all of a sudden," she said, "I get this big, long email saying, 'I didn't know people could send me messages. I never looked at these DMs. I didn't even know what this is about. I'm so sorry I never got back to you.'
"Well, he was always going on about financial institutions and people that were coming after him, his local government – always talking about that, which I found odd." According to PEOPLE, the Chrisleys were first indicted by a Georgia grand jury in 2019. Their accountant was also charged with a number of financial crimes.
What Is Abby Lee Miller's Story?
"When this was all brewing, I thought, you know, something is up because if the government's investigating you, you don't know it," Miller explained. "When I was indicted by the U.S. government, it came as a complete whoosh, smack in the face. I had no clue that I had done anything wrong. And I say that I still don't."
She went on to explain away her prison sentence claiming it was all because she was going to "walk away from a vacation home in Florida after the 2008 crash" because her mortgage rate kept increasing. The reality TV star currently owns two homes, one in Santa Monica California, and one in Devenport, Florida.
Abby Lee Miller – Opines On How the Chrisleys Will Do Their Time
Miller believes that the Chrisleys "weren't hated by America." She explained that "they were funny, they were humorous. They had husband and wife problems and a lot of problems with their kids," before adding that they probably got a "warm welcome" when they entered the prison system.
When asked about how she thought the former reality TV couple would handle doing time, Miller said, "They're going to be fine" because "they're resourceful now". Catch new episodes of the final season of Chrisley Knows Best on Mondays at 10 PM CST on USA. Return here often for more Chrisley Knows Best spoilers, news, and updates.