Is Denise Richards Returning To The Real Housewives Of Beverly Hills?
When it comes to the world of reality television – or at least the paychecks that come with it – you can never say never. There are new reports that suggest The Real Housewives of Beverly Hills stars Denise Richards and Camille Grammer have both been spotted filming new scenes of the hit Bravo show. This comes after controversial castmate Lisa Rinna has exited the show. Here's what you need to know.
Is Denise Richards Returning To The Real Housewives of Beverly Hills?
Denise has made it no secret that one of the reasons why she left RHOBH to begin with is because she felt as though she was bullied by Lisa Rinna. But back in June of 2022, Lisa tried to make her wrongs into rights by apologizing to Denise for her behavior. Back during Season 10, Lisa assumed that Denise had really slept with Brandi and had an affair.
Lisa said during one of the confessionals, "I thought my friend would have told me the truth. There's sadness in that, because then I go, 'Well, what else has Denise lied to me about over the years? It feels like Denise has weaponized our friendship and used everything she can to make me feel guilty. 'Lisa, you know better. You know what my poor kids have been through.'"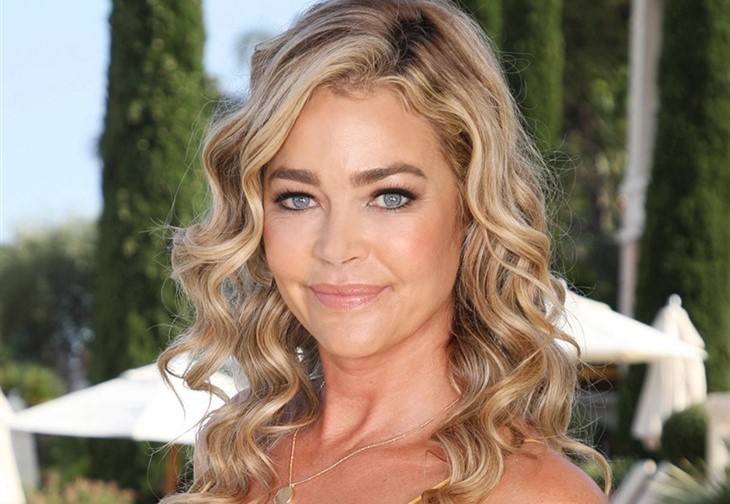 And while Lisa did try to apologize to Denise, it might have been not enough for her to change her mind about the Days of Our Lives alum. Back in October, Denise took to her Instagram account to share her thoughts on Lisa Rinna and her excuse that her mother's Lois Rinna's death is why she's been lashing out so much on social media lately.
Denise wrote, "I watched #RHOBH last night. While I have empathy for Lisa Rinna losing her mom. What is her excuse all the other years on the show for being so cruel & so vindictive?"
What's Next For Denise Richards?
So now that Lisa is officially gone, it looks like all of the original housewives are going to be coming out of the woodwork to come back on the show. Talk about a turn of events!
Watch this space as we have a feeling so much more is yet to come. Tell us celebrity gossip fans, how do you feel about this story? Contribute to the buzz by dropping us a line with your thoughts in our comments section below. Also, come back here for all the latest news about your favorite Hollywood and reality television stars right here.