Kate Middleton Mocking Prince William Goes Viral On TikTok!
Kate Middleton fans still remember her joke mocking Prince William last year. And now one fan has turned Princess Kate's jab into a TikTok. Since then, the viral video has earned more than 150,000 views.
Find out what Middleton said that appealed to her fans. And learn more about the occasion that prompted her joke. Get all the details below.
Royal Family Fans View Kate's Joke At William 150,000 Times!
Last year, Prince William and Kate Middleton conducted a royal tour of the Caribbean. And during their travels, the couple participated in a fish fry in the Bahamas. The event took place during the final phase of their tour covering three countries, noted Newsweek.
Kate and William spent some time on the island of Great Abaco. And while visiting with community members who rebuilt their lives after Hurricane Dorian, the two received a chance to try a local dish. Conch salad consists of conch, hot peppers, citrus juice, and chopped vegetables. A type of sea snail, conch theoretically offers aphrodisiac powers.
However, only Princess Kate tried out the dish. And her husband William refused. But while Kate earned a cheer from observers as she tried the sea snail concoction, she then mocked the prince. "I'm a little bit more adventurous than William!" joked Kate. And that cheeky exchange became a TikTok video viewed more than 150,000 times.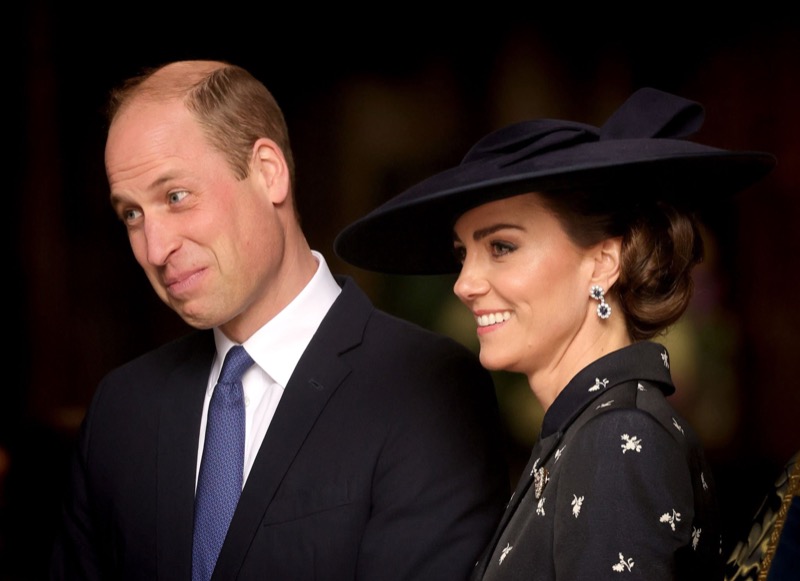 Princess Kate Praised For Her Cheeky Humor
Royal family fans especially enjoyed Kate's cheeky wit. For instance, one shared, "She's so funny the way she cheekily jokes with him." And the fan noted that Princess Kate doesn't seem hesitant to "try new things." But the fan also pointed out that "the royals don't usually" possess adventurous taste buds like Kate.
And others noted that Prince William should feel fortunate. For example, one commentator shared, "He really has the most beautiful woman in the world! Inside and out ❤️❤️." And the fan pointed out that lucky William married a woman who represents a "Jack of all trades." (Although perhaps it should be Princess Jill of all trades!)
However, Kate and William did experience challenges during their tour. But the couple's public love for each other and good humor helped win them more fans than critics. And in a speech, William shared, "We support with pride and respect your decisions about your future. Relationships evolve. Friendship endures."
With the change on the throne, Caribbean nations have discussed changes. And now that Kate and William have become the new princess and prince of Wales, the two likely will boost their international visits. For instance, William recently visited Poland. And he met there with the Polish and British armed forces. However, future visits to other countries will probably await King Charles' coronation in May.
Tell us what you think. How do you feel about Kate Middleton's jab at Prince William? And after you share your views, check back on our site for more royal family news.