Real Housewives Of Salt Lake City Season 4 Replaces Jen Shah With A Fan Fave's Return!
Real Housewives of Salt Lake City (RHOSLC) spoilers reveal that season four will bring back fan fave Mary Cosby. And Mary, along with her co-stars, want to put memories of jailed RHOSLC alum Jen Shah in the past. But can two new Real Housewives offer that same level of drama?
Find out what to expect when RHOSLC returns. And learn what the season four spoilers reveal. Get all the details below.
Real Housewives Spoilers – Bye, Jen Shah!
The Real Housewives Of Salt Lake City (RHOSLC) teasers hint that the cast feels like many viewers: We've seen enough of Jen Shah. And spoilers via E News show that season four will include Heather Gay boldly indicating that viewpoint. With Shah amid her five-year prison sentence for wire fraud and money laundering, Heather reflects on how they all suffered from her bullying ways.
"For three years we were tormented, brutalized and lived in fear," Gay shares in a sneak peek. "And it's time to end it." However, it quickly becomes clear that the two newbies will offer up their own type of drama. First, season three friend Angie Katsanevas will return as a key cast member.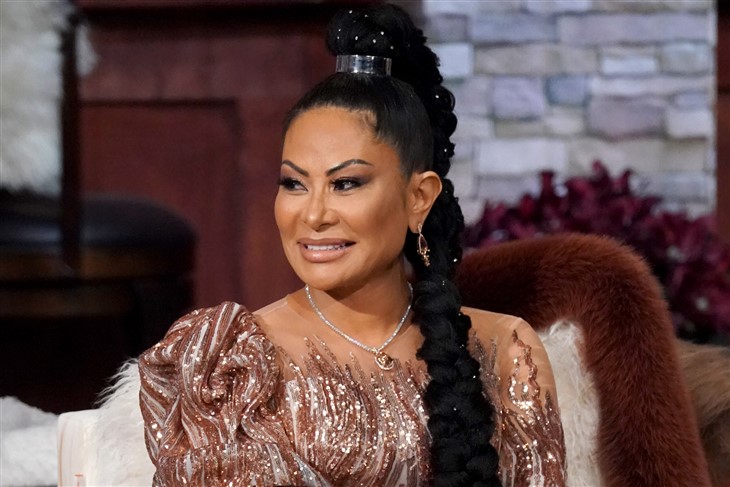 And second, newcomer Monica Garcia promises to specialize in spilling way too much personal information. A single mom with four children, Monica has begun divorcing her husband for the second time. And she shocked her co-stars by announcing she would get intimate with both Lisa Barlow and Meredith Marks' husbands.
RHOSLC Spoilers – Mary Cosby Returns
Mary Cosby exited RHOSLC after season two. However, the RHOSLC star returns as a friend for the upcoming season. But Mary didn't lose her tendency to say exactly what she thinks during her absence.
For instance, Heather asks her, "Do you think I look inbred?" And Mary bluntly announces, "I do." However, overlapping narratives will also feature in season four. For example, Meredith and Lisa continue their feud after Lisa's hot mic rant. "Do you want me to go there with the husband?" Meredith demands to know.
But RHOSLC spoilers reveal that Whitney Rose experiences marriage problems. And she confides in Angie about her relationship with Justin. "It was our anniversary, I just asked, 'Do you still wanna do this?'" she tells Angie. "He was like, 'Do you?' I was like, 'I don't know.'"
Real Housewives Spoilers – Whitney Suffers Marriage Trouble
And Whitney then tells Justin, "To see your wedding ring in the drawer every day, it hurts me." Whitney and Justin tied the knot in 2009 before welcoming two kids: Bobbi, 13, and Brooks, 10. And they later renewed their vows in 2020, which became part of the debut season of RHOSLC, noted Us magazine.
However, Whitney clarified, "The vow renewal was happening regardless of the show. That was something that Justin and I said, we always joked that if we made it to the 10-year mark — which in and of itself being a second marriage and an affair, we already beat, like, every odd against us, right? So, here we are and it was important to us to celebrate that." The Real Housewives of Salt Lake City premieres on Bravo Tuesday, September 5, at 9 p.m. ET.
Tell us what you think. How do you feel about watching RHOSLC without Jen Shah for the first time? And after you share your views, check back on our site for more reality TV news.