The Good Doctor Season 7 Spoilers: Lea And Shaun To Face New Challenges; Will Shaun And Glassman Patch Things Up?
The Good Doctor spoilers, news, and updates tease another rollercoaster ride season, especially for Dr. Shaun Murphy (Freddie Highmore) and Lea Dilallo (Paige Spara). We'll see a crushing goodbye, mending of hearts, conflicts fixed, and more.
The Good Doctor – Newborn Parenting Could Put A Strain On Shaun And Lea Dilallo's Relationship
The previous season ended with Shaun and Lea finally welcoming their first child. Season 7 is likely to pick up with the couple bringing home their baby and navigating through the difficult days of taking care of a newborn.
The Good Doctor spoilers tease that juggling everything could put a strain on Shaun and Lea's relationship as they adjust to being first-time parents.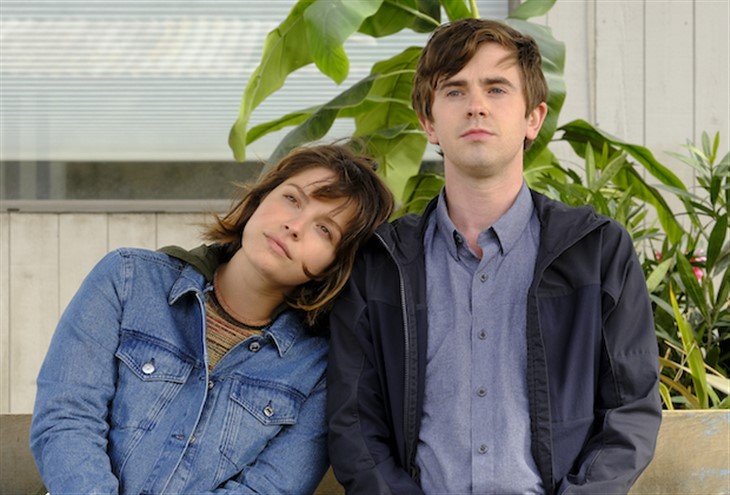 Breastfeeding, diaper changing, Even the most patient people can get overwhelmed with all the chaos of taking care of a newborn, and it would be no different for this couple.
Regardless, they'll be able to reconnect a few months later and mend everything.
The Good Doctor – Shaun Murphy And Aaron Glassy To Sort Things Out
Before Shaun's wedding, he finally called Dr. Glassman his dad, and that was really a heartstring-tugging moment. However, Shaun's eagle eye sent Dr. Glassman out of surgery because of his mini-stroke, and that caused a rift between them.
Dr. Glassman has been having a hard time letting go of what happened, but this season, he and Shaun will find a way to sort things out. The Good Doctor producer Liz Friedman teased about it in an interview with TVLine.
She explained how this lingering standoff has been showing where both characters lack flexibility. When it comes to precision and surgery, Shaun has no flexibility.
Glassman, meanwhile, has deserved ego, and he felt that leaving surgery should have been his decision to make.
"His career has been tremendously important to him, and he's been successful at that in ways that he hasn't been successful in certain other areas of his life, right?
To some extent, Shaun is the biggest personal success that he's had, so for [Shaun] to come around and take away the other thing that he's felt good about is very, very hard to let go of," Liz Friedman explained.
"I am very interested in forgiveness — when it's useful to forgive and when it's earned…. I'm really excited to see how they sort it out," she added.
The Good Doctor – What Awaits In The Good Doctor Season 7
The Good Doctor fans bid Dr. Andrews goodbye as the character decides to step down as president of the hospital and the actor Hill Harper announced his run for Senate. But that could also mean we'll see Dr. Glassman return as the hospital president.
Meanwhile, new residents will arrive, so seeing new faces and Shaun taking up more leadership roles are something to look forward to. Plus, Morgan and Park are back together.
Be sure to catch up on everything happening with The Good Doctor. Come back here often for The Good Doctor spoilers, news, and updates.