Real Housewives Spoilers: Lisa Rinna's Exit And Denise Richards' Arrival Energizes RHOBH!
Real Housewives Of Beverly Hills (RHOBH) spoilers reveal that the reality TV show looks very different with a cast shakeup. And RHOBH star Garcelle Beauvais reflected on how Days Of Our Lives alum Lisa Rinna's exit impacted the show. But Garcelle also dished on the addition of the Bold And The Beautiful star Denise Richards.
Find out what Beauvais revealed about Lisa. And learn how she praised Denise as re-energizing the show with her refreshing sense of fun. Get all the details below.
Real Housewives Spoilers – Garcelle Beauvais Talks Son Oliver
From her son Oliver to her frenemy Lisa Rinna, Real Housewives Of Beverly Hills (RHOBH) star Garcelle Beauvais just spilled all the tea! And Garcelle also dished up some spoilers for the next season of RHOBH. But Beauvais used caution in discussing her son Oliver Saunders, noted People.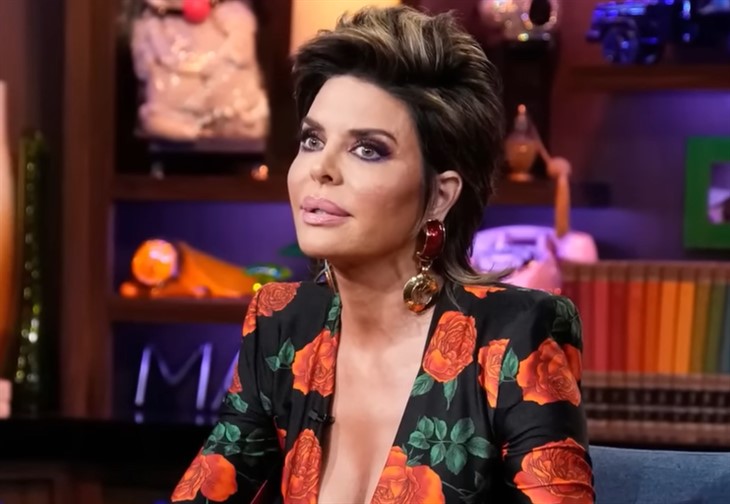 The Real Housewives of Beverly Hills star, 56, reflected on how her son, 32, got involved in the Vanderpump Rules drama. And in particular, Garcelle discussed how her son became a story line amid the cheating scandal involving Tom Sandoval and Raquel Leviss. That scandal ended Sandoval's nine-year relationship with Ariana Madix.
But Beauvais defended Oliver. "Obviously, he's my son. And we don't always make great decisions. And he was definitely separated at the time," clarified the RHOBH star. However, Beauvais admitted, It "hurts my heart" to know what happened. "I didn't watch the episode because I didn't want to," added Garcelle. "But my friends were like… they were mad for me."
And Beauvais revealed that her friends expressed concern about the situation. "They were like, 'We felt like Oliver was used.' But Lisa [Vanderpump] has been great," added Garcelle about the Vanderpump Rules star. "And she stood up for him, and I appreciate that, and we move on."
Just a little @DENISE_RICHARDS appreciation post. Can't wait to see her back on #RHOBH pic.twitter.com/OOWoPOZdte

— Nikelodeon (@Nikelodeon2021) May 10, 2023
RHOBH Spoilers – Bye, Rinna; Hello, Richards
And part of the moving on process for RHOBH involves filming without Days Of Our Lives alum Lisa Rinna. "You know what's interesting, she definitely had an impact on the show," said Garcelle about Rinna. "And I never want to take that away from her," noted the RHOBH star. But the show seems "different" without Lisa, added Beauvais.
Rinna, 59, announced her departure from RHOBH after eight seasons. And Garcelle shared that the Real Housewives Of Beverly Hills seems "fresher. It's a little… not as… I don't want to pin that on her," she added about Lisa. "But it's definitely fresher. The friendships, we're figuring it out," admitted Beauvais. And she shared that drama occurs as well. "Because there's always going to be," pointed out the RHOBH about the dynamic cast. "But it's just different."
And part of the difference stems from the comeback of the Bold And The Beautiful star Denise Richards. Since starring on RHOBH during 2019 to 2020, Denise decided to return this year. And Beauvais applauded the arrival of the 52-year-old. "I think it was great," gushed Garcelle. And she promised that Denise brings "comedy, drama," and "fun" with her.
Tell us what you think. How do you feel about a season of RHOBH with Denise Richards and without Lisa Rinna? And after you share your views, check back on our site for more reality TV news.