Young And The Restless Spoilers: Rey Rosales Stalking Sharon Newman?
Y&R spoilers hint that Sharon Rosales (Sharon Case) may have a bonafide stalker situation on her hands. She was sent a bottle of champagne by someone unknown recently and she'll continue to get cryptic gifts in the days and weeks ahead. At the end of the day, this is the land of Genoa City, so her "stalker" could be anyone in her past; however, it's hard not to wonder (or hope) that it may be her thought-to-be dead husband, Rey Rosales (Jordi Vilasuso).
The Young And The Restless Spoilers – – Phyllis Summers "Death" Proves Anything Is Possible
Y&R fans are still reeling over the fact that Phyllis Summers (Michelle Stafford) was not only able to fake her own death but pin it on Diane Jenkins (Susan Walters). In fact, after Phyllis died, someone did ask Sharon if the incident brought back a little PTSD around Rey's passing, as (after Phyllis's ambulance crashed) the situations were a tad similar.
Rey was a cop involved in many cases over the years. Maybe he "needed" to die because a past criminal issued a threat against him or his family. Perhaps, he was going undercover for a special case. Regardless of the reason, there's a chance that Rosales is not dead, but alive.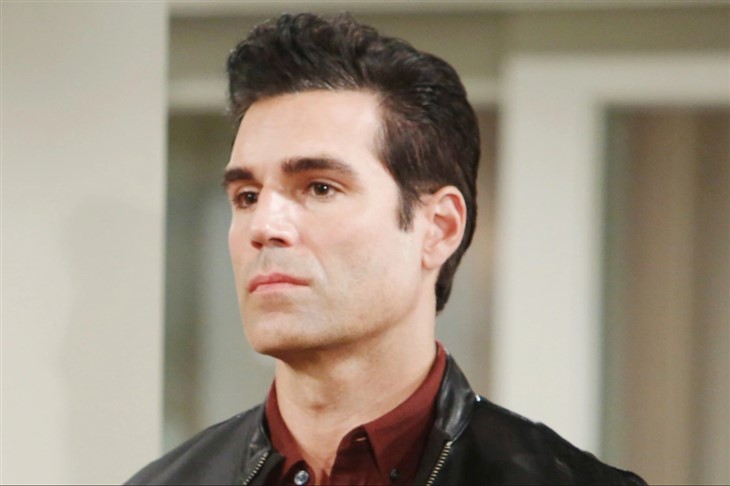 Y&R Spoilers – Why Stalk His Wife, Instead Of Just Coming Forward?
There could be multiple reasons why Rey is sending Sharon gifts from afar, instead of just coming out. Maybe he's unsure of their love together and he's sending her presents to see her reaction and if she clues in that it's him. After all, Rosales was getting closer to Chelsea Lawson (Melissa Claire Egan) before he passed away and was feeling detached from Sharon, and the rest of her clan, because of the "family bond" she and Nick Newman (Josh Morrow) shared with all her kids. Perhaps he wants to "feel out" the waters before he dives in.
Then again, Rey's been gone for quite a while. Maybe something has happened to his mental state between now and the time he's been away. The possibilities are endless.
Is Sharon being stalked by Rey? Watch your favorite CBS soap daily to see the drama unravel first-hand and visit this site regularly for all the best Young and the Restless spoilers.