Savannah Chrisley Will Combine Dating With Child Custody On New Reality Show
Savannah Chrisley just dished up a teaser for an upcoming new family reality TV show. Savannah, her parents Todd Chrisley and Julie Chrisley, and her siblings all starred on Chrisley Knows Best and the spin-off Growing Up Chrisley. But then Todd and Julie received guilty verdicts. And networks cancelled the family's reality TV shows.
However, while Savannah's parents serve their sentence behind bars, the 25-year-old has hinted about plans for a new reality TV show. And now the Chrisley Knows Best alum also feels ready to dish on how she combines romance with caring for her 10-year-old niece Chloe and 16-year-old brother Grayson. Get all the details below.
Savannah Chrisley – Combines Dating With Child Custody
When Todd Chrisley and Julie Chrisley received a combined 19-year prison sentence for tax fraud charges, questions arose about their younger children. And so their daughter Savannah, 25, took custody of her brother Grayson, 16, and her niece Chloe, 10. But she admitted that caring for the youngsters while dating represents challenges, according to Popculture.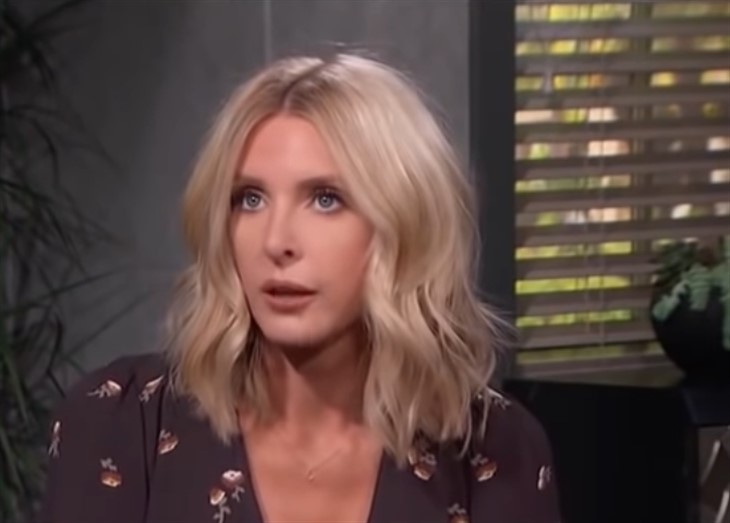 And during a podcast, the Growing Up Chrisley alum reflected on how she has learned to balance her life. "I am dating someone," Savannah revealed to Kaitlyn Bristowe on the Off the Vine podcast. But the reality TV star shared that she decided to hold off on sharing her new romance in public. And she explained that she feels hesitant because she wants to make sure she knows her relationship seems long term.
As a result, Savannah has held off on sharing her dating life on social media until she knows "for sure, like, OK, what is this going to turn into." And she shared that comments from those who don't know her sometimes seem hard to handle. "People are just hurtful," added Savannah.
And the reality TV star wants to avoid seeing her current dates compared with previous boyfriends. "People are hateful," complained the Chrisley Knows Best alum. "They're always gonna compare to the last person you were with…I'm just like, 'You know what? Maybe I'm not quite ready to let you in on that.'"
Savannah Chrisley – Gives Boyfriends A Reality Check
In 2020, Savannah ended her previous engagement to former pro hockey player Nic Kerdiles. And she admitted that she has felt challenged adjusting to caring for her niece and brother. But the custody arrangement has given Savannah a new appreciation for her mother Julie Chrisley.
"Like, she's an angel. She's one of a kind," gushed Savannah. But she pointed out, "In no way, shape or form will I ever be their mother. I'm still their sister." And she shared that she feels impressed by how single moms manage their lives. "I see single moms and I'm like, 'How do you do it?' Like, you just [do it]."
However, Savannah has managed to find time for dating. But she makes sure to give potential boyfriends a clear image of her life. "And now I'm like, 'It's just a packaged deal. Do you want to go to dinner? These two are coming along,'" shared the reality TV star about informing her dates that she cares for her brother and niece.
Savannah Chrisley questions why Jen Shah's sentence is shorter than her parents https://t.co/7b1Wr186qZ pic.twitter.com/1zzS28udbS

— Page Six (@PageSix) January 17, 2023
"This is what you're getting into. Guess what? There's two kids, my parents aren't in the greatest place in the world right now. You know it all, like 110% transparency," she said about giving possible boyfriends a reality check. "If you're in you're in, if you're out, you're out." And Savannah hinted that her current boyfriend understands her situation. For those who want more details, the Chrisley Knows Best alum promised to reveal all when her upcoming reality TV show airs.
Tell us what you think. How do you react to Savannah Chrisley's comments about how she finds time for dating? And after you share your views, check back on our site for more reality TV news.