Todd Chrisley's Prison Sentence 'Threw' Savannah Into Raising Two Young Kids
Chrisley Knows Best stars Julie and Todd Chrisley recently began serving their prison sentences. But before reporting to life behind bars, the reality TV stars turned their parenting roles over to their daughter Savannah Chrisley. And now the 25-year-old has opened up about raising her niece and younger brother.
Find out what Savannah shared about life as a substitute parent. And learn how her role as guardian has impacted her views on becoming a mother herself. Get all the details below.
Savannah Chrisley- Struggles With Raising Her Niece And Brother
Looking ahead, Savannah used her newest podcast episode to reflect on what her future might hold. And during her time on "Unlocked with Savannah Chrisley," the 25-year-old admitted her struggles. Suddenly becoming the guardian for her niece Chloe, 10, and brother Grayson, 16, left her questioning whether she desires to become a parent herself.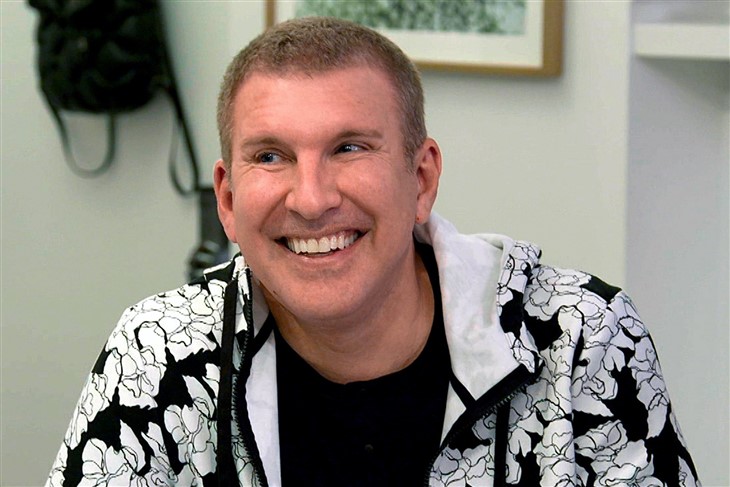 "I'm in that anger part of grief right now," admitted Savannah about her parents' prison sentence. But she confessed that she feels "just angry at everything. And also, after taking on the kids. I'm like, 'Okay. Do I actually want kids? Do I? You know, seeing how much this whole thing has affected us?'" she confessed via People.
However, the Chrisley Knows Best alum shared that she has analyzed herself. And she believes all of her emotions come "from a place of anger." But Savannah doesn't want her followers to think that she feels angry at the two children. "I don't want anyone to take what I said out of context at all. I frickin love these two kids more than life itself. They are my everything," she added. "We have so much fun together. I try to have as much fun as possible."
Savannah Chrisley Questions Having Kids of Her Own amid Caring for Niece and Brother at 25 https://t.co/4zpzQFYgBp

— People (@people) May 8, 2023
Todd Chrisley – 'Threw' Savannah Into Parenting Role
Since Chrisley Knows Best patriarch Todd, 54, and matriarch Julie, 50, started their prison sentences for fraud and tax evasion in January, Savannah has tried to adjust to becoming the primary guardian to her niece and younger brother. Todd received a 12-year sentence, with Julie sentenced to seven years. The couple adopted Savannah's niece in 2016 from Todd's estranged son, Kyle.
"I try to be a good like adult figure in their life," shared Savannah. "But it's really hard being 25 and having two kids and trying to figure out what's best for them." And she pointed out that parents typically adjust as their children grow. However, she feels "like thrown into it."
But Savannah did offer a few positives. And she recalled feeling a "little bit of hope" while spending time with the kids. For instance, as she drove the children to visit with Todd at prison, Chloe and Grayson sat in the back seat. "And they're telling me different songs to play and they're sitting next to each other and they're just like laughing and singing and cutting up," she recalled.
For that "split second," the Chrisley Knows Best alum felt that they would survive. And she felt emotional "seeing two kids in the midst of their whole world falling apart, headed to see their dad in federal prison. Like, they're sitting here laughing and cutting up and playing with each other and that gave me a little bit of hope that I'm doing okay," she noted.
Tell us what you think. How do you feel about Savannah Chrisley's comments on becoming guardian of her younger brother and niece at 25? And after you share your views, check back on our site for more reality TV news.