Vanderpump Rules Spoilers: Andy Cohen Makes Unprecedented PSA!
Vanderpump Rules spoilers hint that the upcoming episode will stun viewers. But Bravo TV exec producer Andy Cohen also wanted to issue a PSA (public service announcement) about the episode. And in an unprecedented comment, Cohen teased how the next episode relates to the Vanderpump Rules cheating scandal.
However, the Bravo exec producer also seemed to try to defend himself from possible allegations. And specifically, Cohen hinted his fears that viewers will think Bravo re-edited the show after Tom Sandoval's affair with Raquel Leviss went viral. Find out what Andy shared about that possibility below.
Vanderpump Rules Spoilers — Raquel, Lala, And Katie Shock!
Watch What Happens Live host Andy Cohen also takes on the role of exec producer for Bravo's shows like Vanderpump Rules. As a result, Cohen knows that fans often get skeptical about how much editing shapes episodes. But he tried to prevent accusations that Vanderpump Rules producers re-edited upcoming episodes after the affair news broke.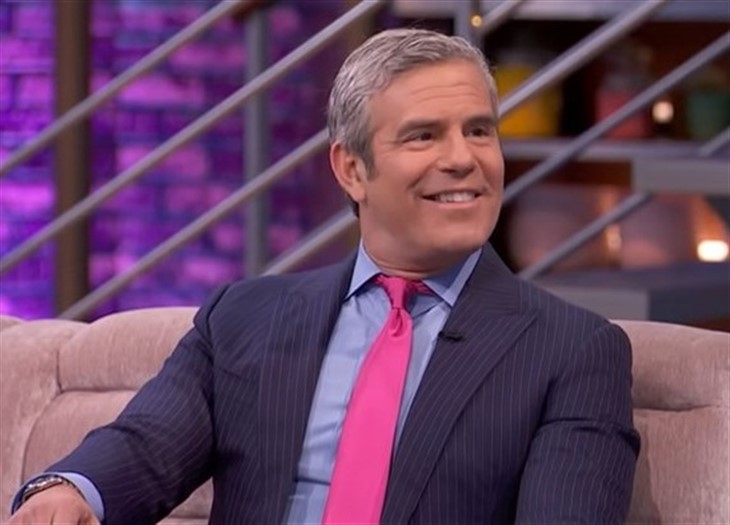 Turning to his radio show, Cohen addressed the topic of the affair now known as Scandaval. And he announced in a PSA, "There is something I wanted to say about Vanderpump Rules. Guys, you're going to watch Wednesday's episode. You are going to think that it was recut. Okay? It was not recut. This was the episode," stated Andy according to Page Six.
Because the cheating scandal got so much attention, fans will feel shocked to listen to Raquel, Lala Kent, and Katie Maloney during an upcoming episode, promised Cohen. And he feels that because their conversation relates to the cheating scandal, viewers will assume that the episode got edited. But Andy promised his fans that the footage did not undergo any editing.
Vanderpump Rules Spoilers — Andy Cohen Teases New Episode
After viewing episodes before they aired, Andy confessed his fears about viewers' reactions. "I watched it and I was like, 'People are going to think we did this, or we moved stuff up. The conversations that go on between Katie and Lala and Raquel are not to be believed in the light of what has come out. This is how it was going to be shown … which makes it all the more shocking. You won't believe it," he summed up.
Andy Cohen issues PSA for upcoming 'Pump Rules' episode: 'You won't believe it' https://t.co/JWu1tLiySz

— Page Six (@PageSix) March 14, 2023
As a result of those remarks, Cohen hinted that Raquel dropped clues to her affair before it went public. Sandoval had cheated on Ariana Madix, who was his girlfriend for almost 10 years, with Leviss for months without getting caught until recently. And Ariana only discovered the cheating scandal when she found a sexually explicit video of Leviss on Sandoval's phone.
But when Ariana realized that Tom and Raquel had carried on an affair for months, she ended her relationship with him. And Sandoval sought to apologize on social media. "I want to apologize to Ariana," shared Sandoval. And he admitted to making "mistakes. I was selfish, and made reckless decisions that hurt somebody I love," added the Vanderpump Rules star. "No one deserves to feel that pain so traumatically and publicly. I can only imagine how devastating this has been for Ariana and everyone around us."
Tell us what you think. How do you feel about Vanderpump Rules' cheating scandal? And after you share your views, check back on our site for more reality TV news.