Royal Family News: Prince Harry Says "Helping People" Gets Him Out of Bed In the Morning
British royal family news divulges that Prince Dirty Harry has a new mission in life: "Helping people gets me out of bed in the morning."
He made his boast while trying to sell, "a Silicon Valley Tinder-style life coaching app, where he praised Meghan, the Queen and his mother Princess Diana."
Harry's declaration was a paid rant, he was working in his CHIMPO role for a Silicon Valley mental health startup which is paying him a reported six-figure salary.
To give you an idea of Dirty Harry's latest oddball adventure, "the $1,000-a-head summit began … with a bizarre rap trio spitting rhymes about the price of eggs as HR professionals watched in silence." Prior to this Harry broke bread with a "toxic trauma" doc who sees nothing wrong with innocent civilians being shelled in the name of war.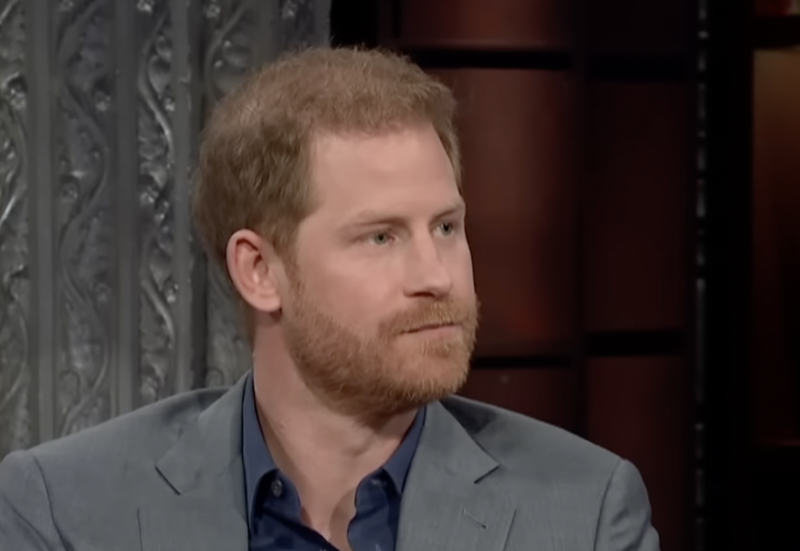 Royal Family News: Harry And His Friends
The four-figure meet up was not for the little people and when Harry told the suited-up audience, "For me, personally, I get so much out of helping other people. It's what gets me out of bed every morning," his claim didn't sound saccharine so much as hollow.
The duke's insipid commentary was far from the blistering tone he took in Spare in which he roasted his dad King Charles and accused Prince William of breaking his necklace during an argument over Meghan. He also launched Penis-gate by talking incessantly about his manhood, "killing Taliban fighters, cocaine use and even the loss of his virginity to an older woman in a field behind a pub."
But during his puffed-up speech on International Women's Day, he bleated: "I've been lucky enough to be surrounded by strong, empowered, confident women all my life. I wish that more women would have higher leadership roles. Less testosterone in the room – which I think would be a good thing."
Royal Family News – Harry And His Feelings
Harry has also said stupid things like the First Amendment to free speech is "bonkers" so take his paid heartfelt sentiments with a boulder of salt. He also brought his children, Archie and Lilibet, into the mix. This week it was made clear that their parents had wrangled prince and princess titles for them.
At some point Harry's boss, Alexi Robichaux, was asked why he hired Dirty Harry. Try not to roll around with the dust bunnies when you hear his answer: "Who are luminaries in the world, who are leaders … it was a very, very short list. In fact it was one person." He then turned to that one, singular sensation, and gushed to Harry: "It was a dream come true to be able to work with you."
But as seems to be the case for the last three years, Harry had the last cruel laugh when he was asked why he is working with Robichaux: "Because that's all I was offered." Eyes wide shut folks, that's all there is to say.
Be sure to catch up on everything happening with the royal family. Come back here often for royal family news and updates.