Vanderpump Rules Spoilers: James Kennedy Spills Reunion Tea
Vanderpump Rules spoilers reveal that James Kennedy doesn't try to restrain himself at the reunion. And the Vanderpump Rules star just spilled the tea on how he almost got into a physical fight. But Kennedy also revealed his emotions about Tom Sandoval.
Find out what James shared about the reunion. And learn how he feels about Sandoval cheating on Ariana Madix with Raquel Leviss. Get all the details below.
Vanderpump Rules Spoilers – Reunion Gets Physical!
As moderator and host, Andy Cohen does his best to prevent verbal wars from turning into physical ones at Bravo TV's reality reunion shows. But Vanderpump Rules this season produced the biggest drama ever. As a result, some of the show's stars got so heated during the reunion that it almost came to a fight. And James Kennedy spilled the reunion tea to E News.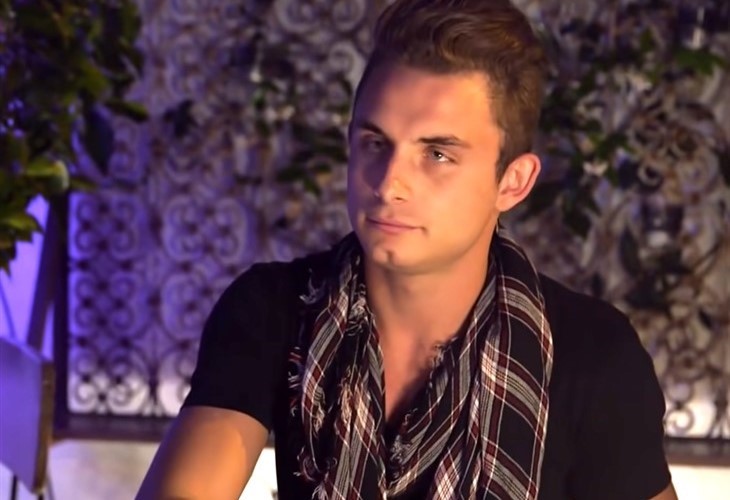 Kennedy admitted that he got angry during his confrontation with Tom Sandoval. As a result, Vanderpump Rules season 10 reunion spoilers hint that James challenges Tom. And Kennedy admitted that he couldn't control his outrage at learning that Sandoval secretly cheated on Ariana Madix for months with Raquel Leviss.
But the Vanderpump Rules star defended his outburst. "There was enough for me to get heated about," James pointed out. And he noted, "I've been working a lot on my anger recently. But like, that was just a bit too much. I had to get it out that day. Because if not, when else am I gonna get the chance? You know?"
One full minute of James Kennedy dragging Sandoval, Schwartz & Raquel #pumprules pic.twitter.com/BEzpAOGS2Q

— Queens of Bravo (@queensofbravo) May 20, 2023
Vanderpump Rules Spoilers – Meet A 'Worm With A Mustache'!
Never lacking for words, Kennedy informed Sandoval that he had become a "worm with a mustache." And James also threw shade at Raquel. But after labeling his former fiancée a "backstabbing hoe" over the cheating scandal, Kennedy called both "poo poo heads." However, the danger comes when James stands up and rushes Tom. Spoilers reveal Kennedy threatening, "I will f–k you up so quickly."
But despite all the hostility of the reunion, James believe Vanderpump Rules can film without problems next season. And though the cast divided against Sandoval and Leviss, Kennedy shared that he feels the show will succeed again. "We're all still friends," revealed the 31-year-old Vanderpump Rules star.
For instance, James shared that he has stayed in touch with Tom Schwartz. And in the wake of filming, Kennedy describes Sandoval as making "a big boo boo." However, he saved his shade for Raquel, saying, "Raquel never really contributed much to the show regardless. So, I'm not doubting the show. I think it's still gonna be thriving. There's only one Vanderpump Rules." Vanderpump Rules will begin airing its three-part reunion on Wednesday, May 24, at 9 p.m. on Bravo.
Tell us what you think. Do you agree with James Kennedy that Vanderpump Rules can thrive for another season? And after you share your views, check back on our site for more reality TV news.