Dr. Jill Biden Forced To Sit In The Back During King Charles' Ceremony
Royal Family News says that someone must have made some amendments to the seating chart. That, or this might have been intentional.
A lot of fans can't help but wonder why the First Lady of the United States, Dr. Jill Biden, has been seated all the way in the back at King Charles' Coronation ceremony at Westminster Abbey this weekend. Here's what you need to know.
Coronation News – Dr. Jill Biden Forced To Sit In The Back During King Charles' Ceremony
According to reports, Dr. Jill Biden along with her granddaughter Finnegan sat at the back of Westminster Abbey. To add insult to injury, First Lady Olena Zelenska of Ukraine was also sat in the very back.
Both Jill and her granddaughter Finnegan wore yellow and blue dresses to show their support for Ukraine.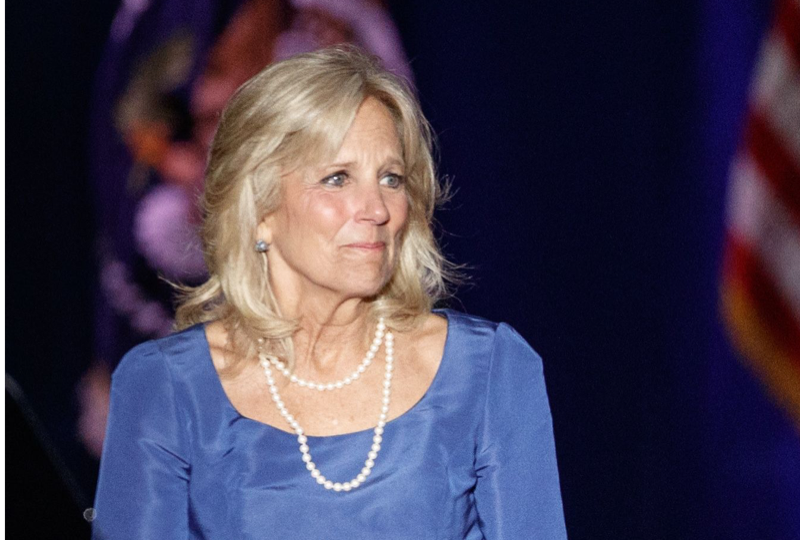 Needless to say, there sure were a lot of royal fans that had a lot to say about the matter on social media. Many of them commented with, "Jill should not have gone.
The US Ambassador to the UK was an adequate representative for this freak show," along with, "They shouldn't have came at all if you ask me. There was no reason for her to be there (or her granddaughter who looks lovely). The ambassador should've been there doing these events."
Another critic wrote, "Wow! That feels intentionally disrespectful to all three women, given how the media fussed about seating and what it signifies. Rude."
Did Buckingham Palace Intentionally Seatt Dr. Biden In The Back?
And then there was this comment, too: "Something nice….being seated at the back means she can get to the exit sooner? But, this is VERY insulting. These are supposed to be world class diplomats in search of a trade deal."
Needless to say, Buckingham Palace has not made any comments about the matter, although at this point it's doubtful that anything will be said. While President Joe Biden did send his best wishes to King Charles and Queen Camilla on this very historic day, a lot of royalists also made a point that POTUS might have intentionally snubbed the royals by not attending the ceremony, too.
Tell us celebrity gossip fans, how do you feel about this story? Contribute to the buzz by dropping us a line with your thoughts in our comments section below. Also, come back here for all the latest news about your favorite Hollywood and reality television stars right here.
Editorial credit: John Gress Media Inc / Shutterstock.com