Why Did Khloé And Kourtney Kardashian Skip This Year's Met Gala
Why did the Kardashian-Jenner clan not reunite at this year's Met Gala like they've done in the past? I'm sure you want to know, like why did Khloé and Kourtney disappoint?
What We Think About Khloé And Kourtney's Kardashian Absence At The Met Gala
You've probably heard the rumors that the Kardashians were banned from the Met Gala by Anna Wintour. What was the excuse now – they weren't high profile enough?
This Monday, the rumors were finally laid to rest when, not one, or two, but three of "The Kardashians'" stars hit the red carpet. Kim Kardashian, Kendall and Kylie Jenner stunned at this year's Met Gala. Shortly after, the internet lit up with speculations about the missing two sisters.
Kourtney may have been too busy to attend the high profile fashion event. Why do we think so? Well, the reality personality did not say anything about the "hashtag fashion event of the year."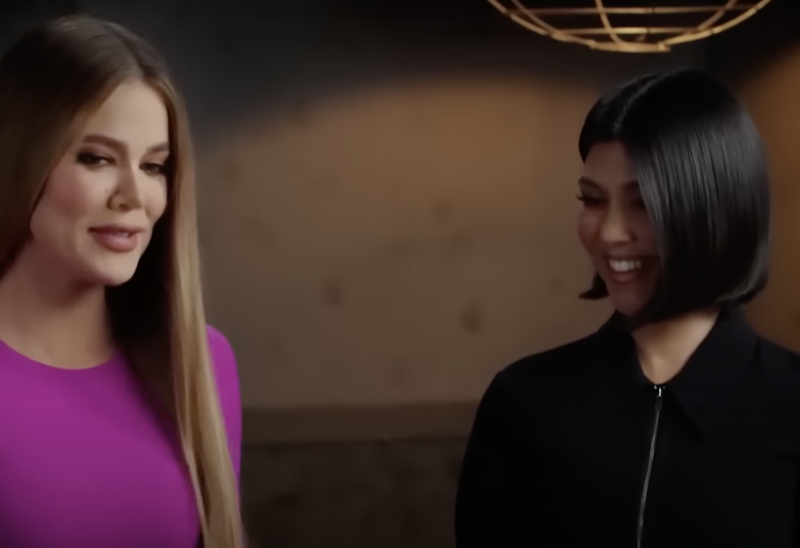 What she did do was post a photo dump captioned "lately." The slide featured pictures of food, selfies of herself, bowling nights, and a gorgeous picture of herself in a closet. So yeah, she's busy.
As for Khloé, you probably know the old rumor mill alleging that she's been blacklisted from the event. However, the star put a stop to it when she revealed on "The Kardashians" that she has received invites in the past but simply opted not to go. "I have been invited in the past. I just opted not to go. I'm not big on red carpets. I think I've made that very clear."
So Khloé isn't big on red carpets, so we get why she would want to sit this one out, especially as she shut down last year's Met Gala in a low-key black-and-white outfit. However, she was very supportive of her youngest sisters and even prompted them to share "epic epic" pictures she could repost. She wrote: "Kenny and Ky post so I can repost your epic epic glory!!!!! I'm not being sued by photogs."
Let's just say that Kendall and Kylie had way too much fun at the Met Gala and the after-parties to have time to share pics.
Be sure to catch up on everything happening with the Kardashians right now. Come back here often for all the Kardashians spoilers, news, and updates.