Royal Family News: Prince Harry Acted Cocky During The Coronation?
Is it all because he might have smiled a little too much? Maybe. There's a new report that suggests a lot of people thought Prince Harry looked a little too cheerful while he was at Westminster Abbey for King Charles' coronation this weekend.
Even though there were a lot of senior members of the royal family that even refused to look in his direction, that didn't seem to matter to the Duke of Sussex at all. Keep reading below for everything you need to know.
Royal Family News – Prince Harry Acted Cocky During The Coronation?
Page Six says that according to body language expert Judi James, Prince Harry might have even looked a little too happy to be in London, even though his trip was only 24 hours long.
She said, "Harry looked cheerful to the point of cocky. [It's] almost as though none of the events of the past couple of years had ever happened."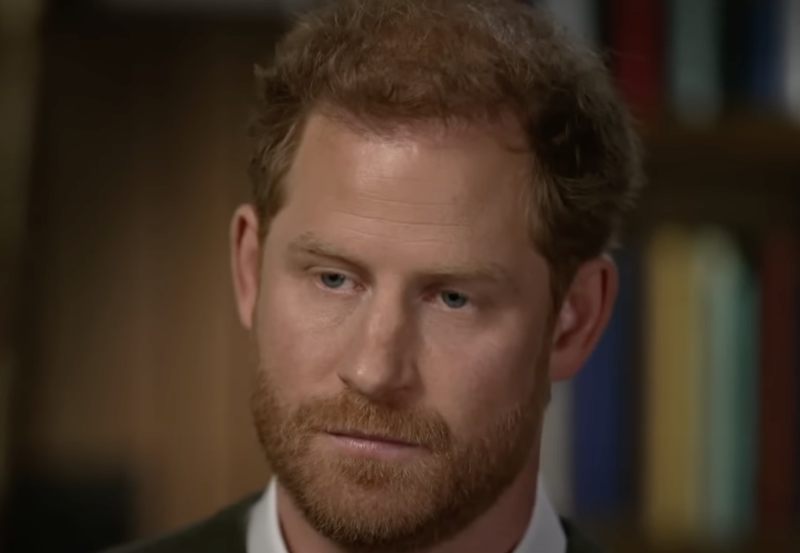 James went on to say that even she was shocked to have seen Prince Harry look and behave the way that he did. She said, "Pre-coronation, I'd bet Harry would attend looking solitary and isolated without Meghan [Markle], using some anxiety rituals like his signature tummy pat, haunted eye expression and wedding ring fiddle to self-comfort as he suffered the arctic blast from the other royals."
If that weren't enough, James also said that Prince Harry looked like he was putting on a "counter-intuitive performance that was almost breathtaking, given the no-hope rating he is currently being given in terms of returning to the bosom of his royal family."
Royal Family News – Critics Say Harry Looked Too Cheerful
She continued, "What we saw was a comeback of the joker prince, a bouncy, resilient-looking royal who looked as though being seated three rows back was actually an honor."
Now, whether or not Prince Harry felt as though that was an honor, no one really knows. With that said, the rest of the royal family didn't look as cheerful as Harry did. In fact, Prince William and Kate Middleton's youngest son Louis kept on yawning in the first row with his parents.
Tell us celebrity gossip fans, how do you feel about this story? Contribute to the buzz by dropping us a line with your thoughts in our comments section below. Also, come back here for all the latest news about your favorite Hollywood and reality television stars right here.