How Kate Middleton and Prince William Will Spend Christmas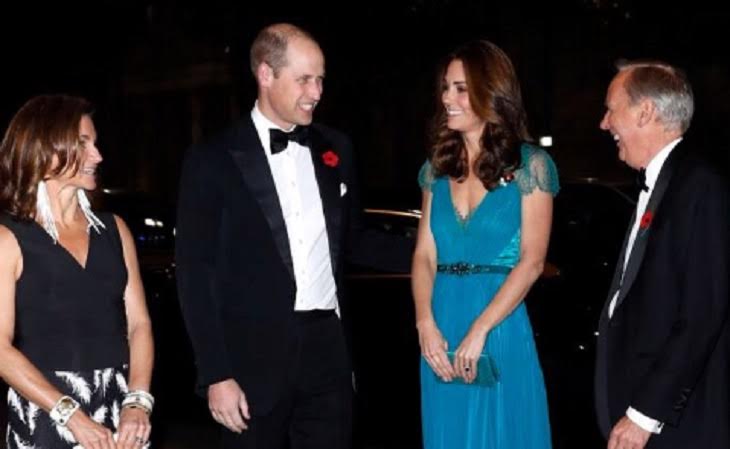 Isn't it just so exciting to celebrate the Christmas season with a toast and treat with the royal family? This is a wish come true for everyone. But where exactly will the royal couple Kate Middleton and Prince William and their royal kids be spending the holiday?
It made us more exciting to hear some details from the first-ever interview of Carole Middleton, mother to Kate Middleton with the U.K. newspaper, The Telegraph, about how the royal family will be celebrating the upcoming Christmas Day.
Carole is very excited of welcoming the Duke and Duchess of Cambridge at their home in Bucklebury, Berkshire for the festive celebration. Kate and William were at Sandringham last year and at Bucklebury in 2016, and they even hosted the Duke and Duchess of Sussex into their home for the festivities at their nearby Anmer Hall estate, which was Meghan Markle's first Christmas celebration with the royals.
At the Oasis Centre @RAFAkrotiri, The Duke and Duchess of Cambridge visit the new cinema room and the café area which is run by CESSAC, The Church of England Soldiers', Sailors' and Airmen's Club. pic.twitter.com/2uhpKchmWe

— Kensington Palace (@KensingtonRoyal) December 5, 2018
The 63-year-old went on to share that she likes to have as many trees as possible in her home including individual fir trees in the rooms of her grandchildren, Prince George and Princess Charlotte, so they can decorate them on their own. We can only imagine how much fun the royal children will have on Christmas.
Aside from the festive tree decorating, here comes the food! Carole will offer very traditional and a vegan menu as she said she has recently gone vegan. There will be very royal snack of champagne and smoked salmon with mulled wine and mince pies for lunch, and the main Christmas meal in the evening – but with young grandchildren, she'll advance it at lunchtime. What a royally good time!
Her plans will also include a church visit with the family members in the morning and a walk before opening their presents as their Christmas traditions, which they honor every year.
These are just some of the many activities the royal family get to look forward this December.