Is Meghan Markle Causing Tension Between Prince William and Harry?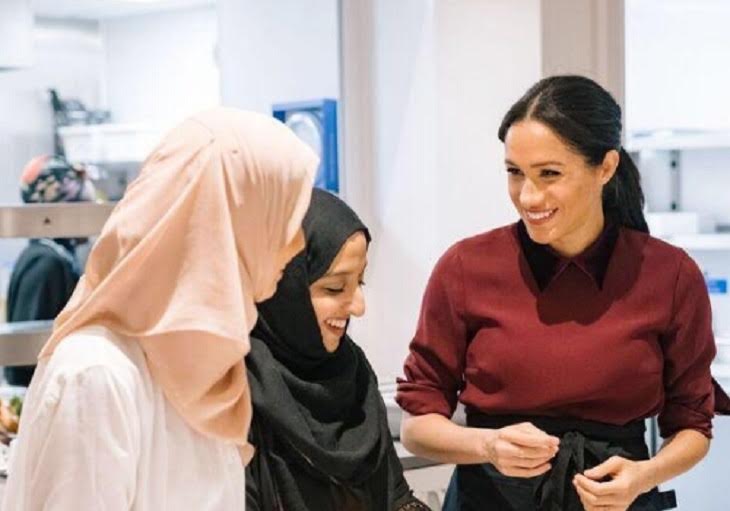 Prince William and Harry grew up very close. They always knew they would be part of each other's lives. They imagined they would be active in each other's children's lives. However, Meghan Markle is causing a rift between the brothers and it caused them to slowly drift apart.
Prince Harry and Meghan Markle move
The royal couple recently decided to move out of their small cottage, which happens to be close to Prince William and Kate's home. Yahoo points out that an insider believes they made the decision to move because there is trouble between the brothers. And, the insider placed the blame for the brotherly rift on Meghan.
Apparently, the trouble isn't just between the brothers either. The source explains that Kate and Meghan are not as close as they once were thought to be. Their difference in personality is causing tension. Harry and William are put in a tough spot and they have to decide between a relationship with their brother or their marriage. It's not a good place to be.
"You have the knowledge and relatability that will inspire your generation to get started in a big or small way, unleashing a wave of talent right around the world" — The Duke of Sussex, @QueensComTrust President, with Circus Zambia #RoyalVisitZambia pic.twitter.com/rpXyYhxZuC

— Kensington Palace (@KensingtonRoyal) November 30, 2018
Frogmore Cottage
The happy couple will be moving to Frogmore cottage, a place that is very special to them. Meghan and Harry held their wedding reception there. Now, they are preparing for the birth of their first child and the home will need major restorative work to be a suitable place for the royal family to live.
The living arrangement news comes on the heels of the report that Prince Harry and William will have separate courts instead of using Kensington Palace as a joint office. It just added to the speculation that the brothers are having trouble getting along.
Do you think Harry and William are having trouble getting along? If so, could it be Meghan's fault? Don't forget to come back later for more royal news and updates!