Kate Middleton Glows In Queen's Gems, Meghan Markle Throws Tantrum
Royal family news reveals Kate Middleton making a dramatic change in her style. And the Princess of Wales also proudly donned the late Queen Elizabeth's three-strand pearl necklace, a symbol that Kate will one day become a Queen herself.
But a new report reveals that Meghan Markle has fumed over seeing her rival Princess Kate looking better than ever.
Keep reading to learn about Kate's glow-up style and Meghan's jealous reaction. Plus: Learn why the Duchess of Sussex threw a tantrum before her wedding!
Kate Middleton Glows, Meghan Markle Glowers
King Charles recently showed his affection and respect for Kate Middleton in approving her desire to wear the late Queen Elizabeth's three-strand pearl necklace.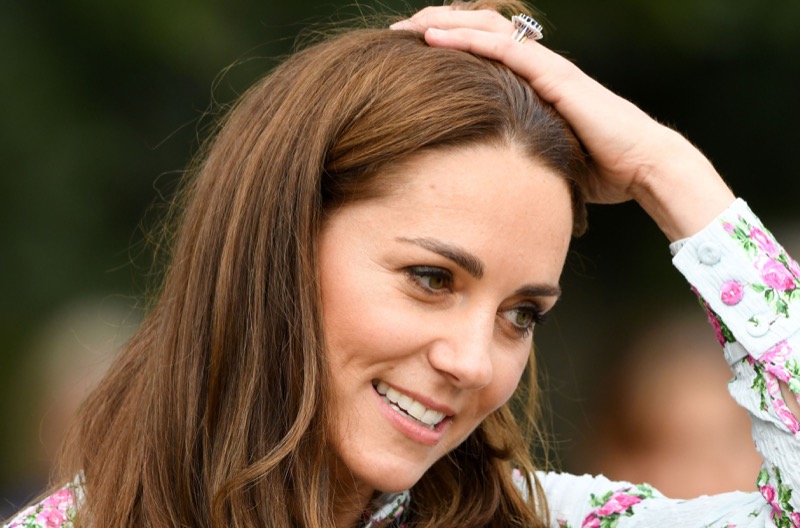 However, the necklace also symbolizes Kate's ranking as a future Queen herself per Reddit. And in contrast to Meghan Markle, the Princess of Wales takes pride in working hard as a senior royal.
But seeing pics of Kate wearing the royal gems made Meghan both furious and jealous. And the Duchess of Sussex increasingly has become more of a spare to the royal family than her hubby Prince Harry. Does Meghan really have any relevance to the royals at this point?
As a result of the situation, one critic commented about Meghan, "Rough time to be the irrelevant one married to the bitter spare."
And the commentator compared Kate's ranking as King Charles' "beloved daughter-in-law" to Meghan getting ignored or referred to only as "That One."
Kate Middleton Powers Up Style
However, Princess Kate also has begun changing her style ahead of the new season of The Crown. And increasingly, Kate has stepped out in power suits rather than coat dresses.
But the Princess of Wales made the change to prep for an anticipated backlash from the Netflix show, said a source via Page Six.
The royal drama will feature Meg Bellamy portraying the Princess of Wales. And an insider shared that Kate worries that her image will suffer. "Kate's switching up her style in an effort to win people over, and also to get ahead of the beating how she feels her image will take when 'The Crown's' new season debuts," revealed the source.
But the Princess of Wales also "wants people to see her as a strong leader, someone who's capable of taking the title of queen into a new generation," said the insider.
And that means donning power suits, such as a pinstriped Holland Cooper blazer ($669) and coordinating pants ($364). Royal expert Kinsey Schofield praised Kate for her glow-up into "a sense of authority."
Kate Middleton – Compared To Princess Diana
And the royal expert noted that Kate resembles the late Princess Diana. "After Diana cut her hair short (inspired by Sharon Stone) we saw a lot of blazers too," pointed out the expert. "The fashion magazines all fawned over Diana's boss wardrobe and admired her professionalism."
And Kinsey feels that "the evolution in her style is directly associated with her position in the royal family changing. Her family is one step closer to the crown. She is expected to look more mature and regal." And Schofield admires Kate's new "high street fashion."
Meanwhile, Meghan reportedly fumes that she doesn't get access to the royal jewels. And all she can hope for involves paying someone to make replicas. But the Duchess of Sussex lacks a way to borrow the royal gems like her rival Kate Middleton.
Meghan Markle Threw Tantrum
And sources claim that Meghan threw "a massive tantrum about the wedding tiara." Queen Elizabeth choose which ones she would lend when Meghan married Harry. But the one that Meghan wanted was reserved for Eugenie.
And that created problems for Harry, who struggled with his belief that "what Meghan wants Meghan gets." However, Meghan also wanted to wear a personal jewel owned by the Queen. And Elizabeth refused to lend it to her. As a result, some view the Duchess of Sussex as "trashy."
Tell us what you think. How do you feel about Meghan's jealousy? And after you share your views, check back on our site for more royal family news.
Editorial credit: B. Lenoir / Shutterstock.com