Meghan Markle, Prince Harry Try To Ride On President's Plane, Befriend First Lady!
A new report reveals Meghan Markle and Prince Harry wanting a free ride… literally. And in the process, Harry and Meghan thought they could cozy up to President Biden and the First Lady. As a result of that goal, the Duke and Duchess of Sussex wanted to climb aboard the presidential aircraft Air Force One after Queen Elizabeth's funeral.
Find out how the Bidens reacted to Meghan and Harry wanting a ride on the presidential plane. And learn why the Duchess and Duke of Sussex blame all their problems on a run of bad luck. Get all the details below.
Meghan Markle And Prince Harry Want To Ride On Air Force One
Does possession of a royal title mean a free ride on a presidential plane? Apparently Meghan Markle and Prince Harry believe that's true. And so the Duchess and Duke of Sussex attempted to get a ride on Air Force One back to the United States after Queen Elizabeth II's funeral. However, insiders shared that the White House refused the couple's request. And one source called it a "non-starter" because of the "commotion" it would cause. "It would have strained relations with the Palace and the new King," another insider noted in a reference to King Charles via Page Six.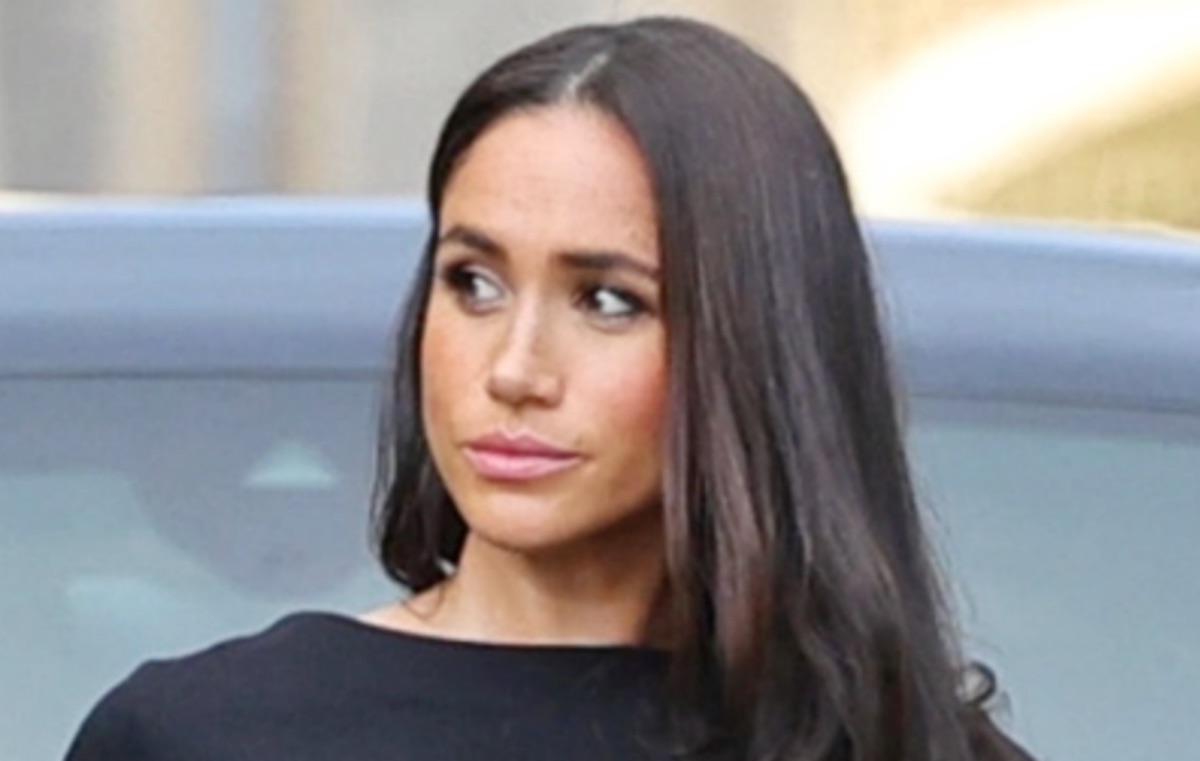 Meghan and Harry made their request after learning the Bidens used the presidential aircraft to attend the late Queen's funeral. The President and First Lady also attended a reception for world leaders and foreign royals prior to the service. But although the Duchess and Duke of Sussex received invitations to the reception, they then learned it was for working royals only. And that resulted in their removal from the invitation list.
However, after problems with his royal family relationships, the Duke of Sussex seemingly decided that the President and First Lady belonged in his friend group. And so Harry and Meghan reportedly sought to find ways to cozy up to the Bidens. For instance, Harry invited First Lady Jill Biden to attend the 2022 Invictus Games. But she received advice to avoid the situation. "British officials, in a working level conversation, conveyed to National Security Council staff that they thought the idea would land badly," explained an insider.
Prince Harry, Meghan Markle asked to use Air Force One after Queen's funeral — but got denied https://t.co/7ljl5ZsuyL pic.twitter.com/vNisiZSYk0

— Page Six (@PageSix) July 19, 2023
Prince Harry And Meghan Markle Complain About Bad Luck
However, the rebuff from Air Force One and First Lady Jill Biden's refusal only began what Harry and Meghan see as a series of bad luck events. For instance, the Duke and Duchess of Sussex recently lost their $20 million Spotify contract. And the two have reportedly struggled with creating enough content to hold onto their Netflix deal. But through it all, Harry and Meghan blame everyone but themselves for their problems.
And an insider shared, "The word is that they think they've been really unlucky." For instance, the Duke and Duchess of Sussex feel that COVID-19, economic downturns and the ill health and subsequent deaths of Prince Philip and Queen Elizabeth II all contributed to their current challenges. And it doesn't help that the two repeatedly must deny rumors that they separated amid relationship problems. But an insider shared that the two have not begun taking time apart, calling it "not true" and "literally made up."
Tell us what you think. How do you react to Harry and Meghan trying to hitch a ride on Air Force One to cozy up to the President and First Lady? And after you share your views, check back on our site for more royal family news.