Meghan Markle Roasted On SNL Ahead Of King Charles' Coronation
This past month has seen the former American actress turned Duchess, Meghan Markle, become the butt of jokes from American comedians. First off was the sarcastic, and honestly very cruel, South Park jokes. Next came popular comedian Chris Rock taking his own little turn. And now SNL?
Can't a 41-year-old Duchess catch a break?
Meghan Markle Mocked On SNL For Attending the King's Coronation
At this point, no one knows whether Harry and Meghan would grace King Charles' history making coronation on May 6, but it is considered very likely that they would. However, there's been reports that their two young children did not receive an invite as they are still too young to attend such a formal event.
Even though the Sussexes are yet to formally accept the invitation, SNL have already gone ahead and gotten a few lines on them attending the event.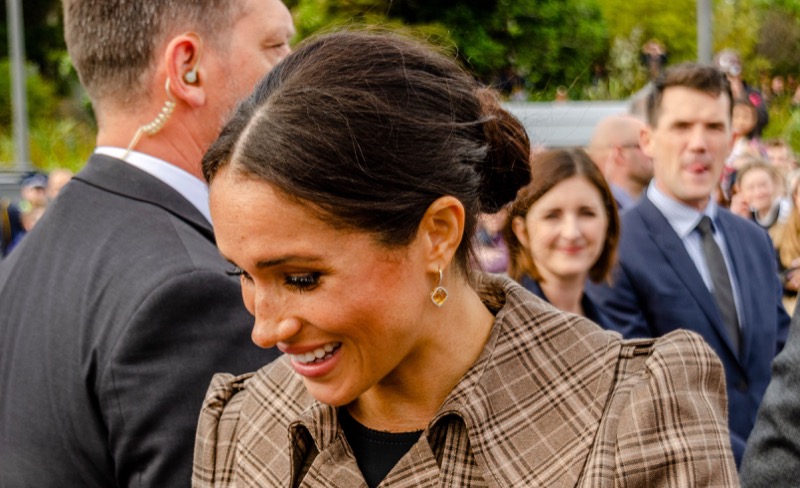 At the top US comedy show, comedian Michael Che joked that Meghan is being offered "$19 an hour" to attend King Charles' coronation. The punchline was the picture of Meghan Markle dressed like a common maid. The segment has so far proved very popular for viewers, even if it did disgruntle a few. Appearing on SNL on Saturday night, Che said: "It was reported that the organisers of King Charles' Coronation have officially invited Meghan Markle. And this is nice: at a starting salary of $19-an-hour."
People cheered the joke on, with a Reddit user posting, "Hollywood is laughing at them."
This is coming after it was announced that Harry and Meghan plan to rebrand and focus on more serious and impactful opportunities than petty family matters. One of the ways they could be looking forward to doing so is by launching The Tig, Meghan's former lifestyle blog abandoned for six years, and pivoting to giving advice on parenthood and wellness.
Harry is also offering to speak on shows about his mental health and traumas for $33.09 ticket per fan.
Be sure to catch up on everything happening with The Royal Family right now. Come back here often for all The Royal Family spoilers, news, and updates.
Editorial credit: NataliaCatalina.com / Shutterstock.com