Meghan Markle Spotted Displaying Bizarre Behavior In Montecito
Is there something that she's trying to hide? Or is she the only person on this planet not feeling the heat?
Either way, a lot of people can't help but wonder what's going on with Meghan Markle as she was spotted wearing a wool coat and scarf in the sunny 70 degree California heat.
What makes this even weirder is that she looked like she didn't even break a sweat despite being out and about in the sun. Here's what you need to know.
Meghan Markle Spotted Displaying Bizarre Behavior In Montecito
While the Duchess of Sussex certainly did look very polished in her very expensive outfit, a lot of people couldn't help but wonder why she decided to wear wool coat in the dead heat of summer.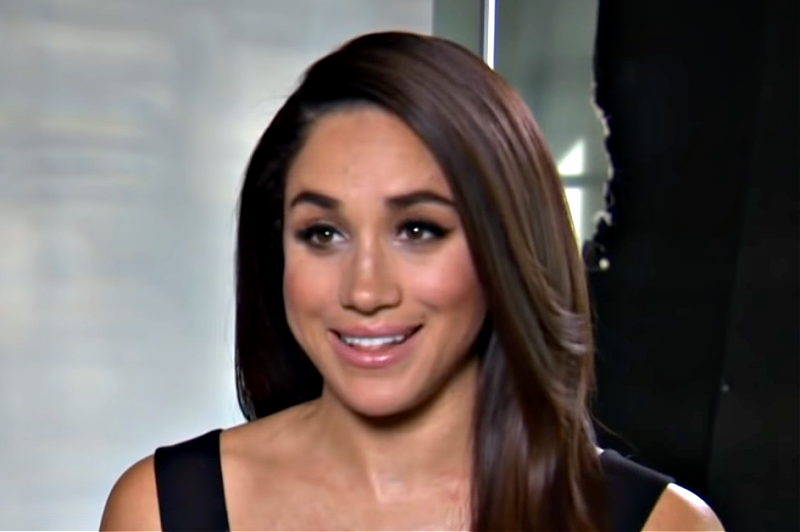 It was certainly an odd choice as even Page Six called her 'Unseasonable Meg.' Some critics called her out by writing, "The woman is in desperate need of a stylist.
She usually looks like she lost a bet. There's no other possible explanation for her ridiculous, ill fitting outfits. This one is truly a train wreck," along with, "Maybe because the Royals keep giving her the 'cold shoulder.'"
But then again, this isn't the first time that Meghan Markle wore a wool coat in the heat. She did the same thing back in September 2021 when she wore a red coat in New York City, even though the temperature was in the 80's at the time.
Everyone around her were photographed wearing short-sleeved shirts while Meghan was the only person in a floor-length jacket.
Why Is Meghan Markle Wearing A Coat During The Summer?
Now, could it be that Meghan might have something to hide? Maybe. The only person who knows the answer to that is the Duchess of Sussex herself.
Still, her behavior is definitely turning a lot of heads as you don't often see a person wearing a heavy coat in hot, sweltering weather.
Here's hoping that Meghan doesn't sweat it out too much and that she doesn't suffer from heat exhaustion in her very heavy choice in clothing. Maybe she is feeling that royal cold shoulder after all.
Tell us, what do you think of this story? Drop us a line in our comments section below with your thoughts. Also, don't forget to come back right here for all the latest news and gossip about all of your favorite British royals, Hollywood actors, and reality television stars. We've got you covered.