Meghan Markle's Sister Samantha Markle Thinks Her House Is Being Bugged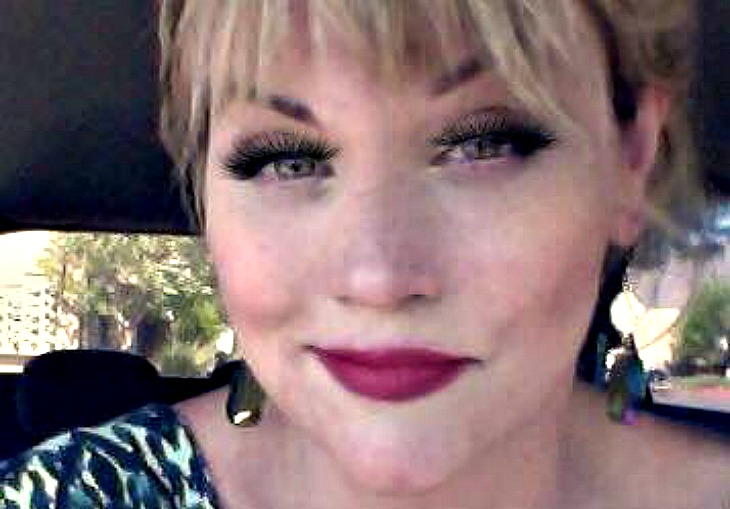 It looks like the drama from the Markle family is just getting worse each day. Meghan Markle's estranged sister Samantha Markle has recently revealed that she thinks her house is being bugged. Samantha, who hasn't spoken to her half-sister in years, is now reportedly living in fear as she believes that someone might have tapped her phone.
Even though her Twitter account is set on private, there are some members of the media who have access to it. One source (via Cosmopolitan) said that Samantha thinks that someone is watching her.
"To the morons sitting in the van running a mobile router to tap my phone, close your zippers, your shrinky dinks are visible," she wrote on her private account.
"It cracks me up," she wrote in a second tweet. "And if they put remote cameras on me like they did at my old house I will show them my butt."
NOPE…
LIES.
MORE & MORE LIES.
"step right up, folks! witness the stomach-churning sight of a woman so hell-bent on getting attention she'll stop at nothing!!!
selling out her family? check! stalking paps & begging news sites for stories? check!"#SamanthaMarkle pic.twitter.com/S0PlxVwGqg

— Sam (@SamJrakoh) September 19, 2018
If that weren't enough, Meghan's father, Thomas Markle, who she hasn't spoken to since her royal wedding has told friends and family members that he feels like a "sitting duck" over fears that he might be a potential kidnapping target. Reports indicate that he has taken drastic measures in his life and has even been hiding out in the homes of some of his friends in the coastal town of Rosarito.
Meghan has been keeping her distance from her family ever since it was reported that her father was working with a photographer for a staged and paid for paparazzi shot. If that weren't enough, he also skipped out on her wedding, citing heart surgery only a few days before the big event.
So far Buckingham Palace has not made any comments about the Markle family drama. Stay tuned with Celebrating the Soaps for all the latest on the royals right here!
Visit our dedicated Meghan Markle page for all the latest news, interviews and photos!
Want up-to-the-minute soaps news, spoilers, and gossip on your social feeds? Just hit 'Like' on our Facebook page and 'Follow' on our Twitter account
Image credit: Samantha Markle Twitter