Will Meghan Markle Be Priyanka Chopra's Bridesmaid?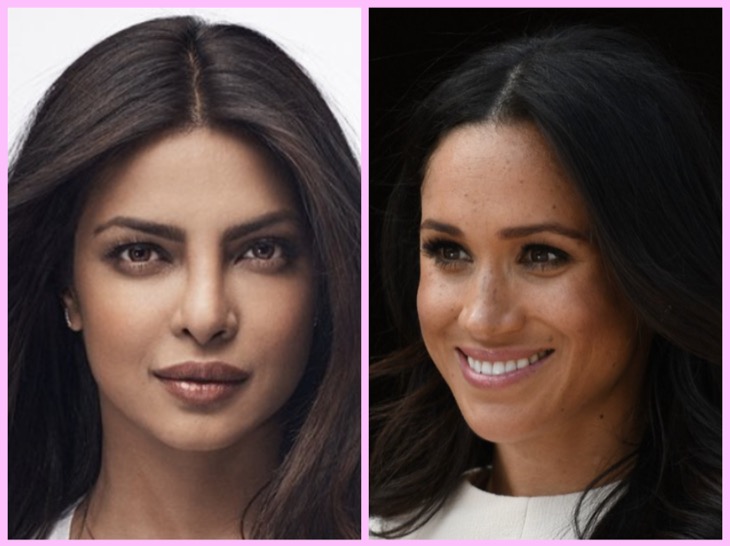 It's without a doubt that Meghan Markle is still best friends with Hollywood star Priyanka Chopra, even though she is now married to Prince Harry and a member of the British royal family. The two are so close that Priyanka and her new fiancé Nick Jonas even visited Harry and Meghan in London recently. And now a lot of people can't help but wonder if Meghan will become one of Priyanka's bridesmaids or play an important role in her upcoming wedding to the former boy bander.
According to reports, the wedding ceremony will most likely take place in Los Angeles. One royal commentator says that there's no rule that says Meghan won't be able to be a bridesmaid or a maid of honor at a commoner's wedding. Yet, it would also look a bit odd for the Duchess of Sussex to walk behind a commoner like Priyanka at her wedding. It's not a position that Meghan would want to be in, as Queen Elizabeth wouldn't be too pleased seeing Meghan play a role in a star-studded and Hollywood wedding, no less.
But then again, if Meghan Markle does become Priyanka Chopra's bridesmaid, there's a very strong possibility that the newest member of the royal family might steal the spotlight from the bride on her wedding day. Of course, that's the last thing that Priyanka would want to see. With that being said, there's a chance that Prince Harry and Meghan will attend Priyanka and Nick's wedding, but the Duchess just won't have a role in the ceremony.
In the meantime, let us know what you think by leaving us a line with your thoughts in our comments section below. And as always, don't forget to check back with Celebrating the Soaps for all the latest news and updates on Meghan Markle and the rest of the royal family right here.
Visit our dedicated Celebrating The Soaps Meghan Markle page for all the latest news, interviews and photos!